RALPH, ALBERT & SYDNEY
Fans' Concert Reviews 2000s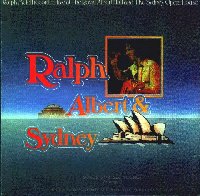 If you would like to add your thoughts on any of Ralph's performances over the years, Email me a concert review and the set list if you like and I will add them to the Reviews page.
Ralph McTell, Memorial Hall, Sheffield, 26th October 2008
A review by Karen Wood
If I had to choose one quality that sums up all Ralph McTell's work, it would be compassion. The subjects are wide ranging from drug addicts, the homeless, mentally ill, unemployed, victims of war, society's rejects, all kinds of sad individuals, through to fulfilled and happy ones whose happiness is universal - parents and children, lovers, friends. But always our heart is touched, moved, enlarged, always we are more loving people by the end of a Ralph McTell song. The playwright Willy Russell is indeed right when he calls him "big, big hearted" - and it is fitting too as he notes, that Ralph is physically a "big, big man".
A concert is a more light-hearted affair in many ways than listening to his albums, or a dip into his - naturally - "big" book of song lyrics (he's written about four hundred, he told us at this gig), which are so finely written that most stand up as poems in their own right. And because Ralph is, as we'd expect, a friendly warm-hearted man, he often talks to his audience as friends (indeed many are - those attending concerts for over thirty years include a couple who book holidays to follow his tour itinerary, taking their children before their schooldays and another who turned down a Mediterranean holiday when it clashed with his tour dates). His talk is not "patter" but warm anecdotes - over the years I've learnt about his parents, brother, wife, children, uncles, teachers, animals, as well as direct details about his songs and guitars - famously his beloved "Miss Gibson" (reminding me of The Commitments' Joey The Lips Fagan's advice on how to blow a saxophone). And as you'd expect there's self-deprecating humour, "You can now get my old numbers on those cheap CDs you see in petrol stations - I know because I saw them" and how an interviewer once criticised him for mauling "that great Roger Whitaker song Streets of London" - which we regulars have always known, but BBC's known recently, was really about the streets of Paris.
A delight too is his superlative guitar playing, a gift as surprisingly well developed as his songwriting. But even the predominantly instrumentals in all their fast technical dexterity are shot through with compassion, they are sad stories of the downtrodden and dispossessed. His heroes were Woody Guthrie with his tales of the exploited dustbowlers, and to whom he dedicates his lyrics book "Time's Poems", or black guitar pickers whose ragtime and blues pieces he played a couple of including Blind Willie McTell - "a relative of a while back", he joked.
So get to a McTell concert for your emotional health's sake! On my night - and he plans this tour to dip into "more than his usual hundred" songs he tends to play - there were narrative songs dense as short stories and chock-a-block with atmosphere, about a mentally disabled child whose reality was partly more sane and beautiful than ours, a more than normally melancholic circus clown, lovers whose relationship had been truly deep even when they were young, a lad about to go to the first world war, an "eco warrior" long before the term had been coined, a perceptive insight about the young Dylan Thomas, and a song inspired by a remark by Kenneth Williams - oh, as well as of course the unhappy characters who still roam the streets of London. If you are feeling sorry for yourself before a gig you won't be afterwards, and if you were cheerful you'll be even more so. But also grateful. Mellow. Thank you, Ralph. "Life's rich tapestry" as the saying goes, is made even more rich by you. If a song like "Jesus Wept" with Christ doubting his divinity, or "Mrs Adlam's Angels" with a now disbelieving adult, didn't show me your agnosticism, I'd say "God bless you". And to quote from one of your tender songs "I'll say it anyway", yes, "God bless you, Ralph". Hugely.
Ralph McTell at Pirton Village Hall
Marianne James
Saturday 16 September 2006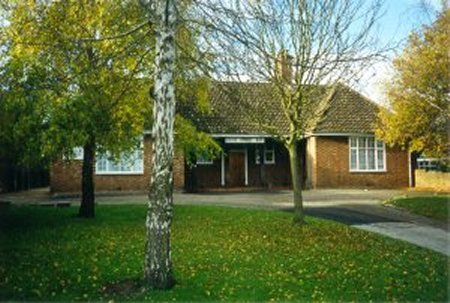 Well, Pirton Village Hall wasn't the easiest venue to find but well worth it. Down long country roads to a small village in the middle of Bedfordshire seemed like an appropriate journey to be making to see Ralph singing the Country Blues. The gig was sold out and 150 people were expected.
An early arrival reaped the reward of a front row seat and a chance to catch up with some friends.


Ralph strolled onto the stage at 8pm, looking very smart in pin-stripe suit and brown leather boots, and started the set with Woody Guthrie's Pastures of Plenty followed by a thunderous interpretation of Vigilante Man with the Zemaitis.
He worked his way through most of the new album, Gates of Eden, with the Gibson 6-string, Zemaitis 12-string and the National. Extra to the album were Dry Bone Shuffle played at a suitably impressive break-neck pace and Hesitation Blues. Missing from the set was Dylan's One Too Many Mornings, which was a shame. The epic title track half way through the evening pulled all the threads together.


The introductions to the songs and the stories were all there, eloquently told (being Woody's pen-pal and Reverend Gary Davis letting him play his guitar in 1972 in London) and appreciated by most of the audience. There were several references to John Steinbeck's The Grapes of Wrath and Woody's interpretations of hardship and injustice and the ultimate humanity of the working man.


Ralph says on his CD sleeve notes that "the music……is the beginning of my own journey and these songs are almost sacred to me." This passion was obvious and was conveyed with utter conviction and musical dexterity. Ralph is certainly a very accomplished interpreter of these songs and their ethos making them live on.


I didn't think he was as relaxed as he has been of late, however, and I felt a certain remoteness present. In between the occasional lighter moment, for example in Georgia Bound - "possum on the stove, umm, possum" when Ralph couldn't stop himself laughing, he appeared to be in very serious mood, reflecting the subjects of some of the songs, in particular the chilling Ludlow Massacre. However to hear Ralph performing these inspirational songs at this stage in his career, 40 or so years on from first hearing them himself, was pure magic and very satisfying.


When Ralph reappeared for an encore he immediately said "any requests?" Martin Kaszak and I wanted Weeping Willow, which we got. There was a shout for Streets of London which was very inappropriate and which Ralph suitably ignored. He ended with Song For Woody.
I came away from the evening with mixed feelings. My friend who accompanied me had never seen Ralph before and summed it up when she said that it had made her feel very "mellow", but to paraphrase Peppers and Tomatoes I feel "reflective but uncertain". Where are we in Ralph's own journey? Are we at full-circle or is this a middle 8 to a new section? I hope the latter.

Review from The Anvil, Basingstoke
Marianne James
Wednesday 12 April 2006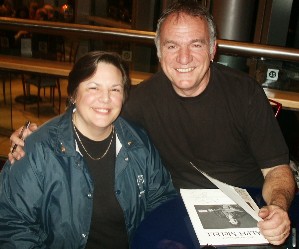 "Grabbed my guitar and my coat and walked into the morning"


After a few hushed moments after the lights went down, and only about a minute late, Ralph walked on stage, in his Walk Into The Morning tour gear. A grey suit. He did look smart – gone were the usual jeans and other casual attire. But as he took his seat he dropped the guitar pick-up and said, "another unceremonious entrance!" Once again I was glad to see that the Gibson would be the instrument of the evening. A 1958 J45, now one of six that Ralph has recently bought and he quoted Tom Paxton, "If a man knows how many guitars he has he hasn't got enough."
He began straight away with Nanna's Song. This is a timeless piece. 40 years old and it still could have been written yesterday, it sounded so fresh. Then a gentle A Feather Fell about Derroll Adams followed by Around The Wild Cape Horn. Now this song just gets better and better. Ralph reminded us that for his 60th birthday concert at the RFH he had only just finished it and "if you look closely on the DVD you can see I'm looking down reading the words". The pace and colours of this song were accented more than in previous performances so that you could almost have been on The Peking reliving it.


Then came a surprise. Factory Girl. I can't remember if I have even heard him sing this live, or if I have, not for many years. It was just beautiful, and again you were right there with Ralph watching the girls going to and from their place of work.
The next three songs apparently comprised "The Love Section" – Now This Has Started, Conundrum of Time and First Song. Conundrum rolled along smoothly with these two lines just summing up the whole evening:

"Shouldn't you be dancing, shouldn't I make rhymes
There's music all around us in this conundrum of time"

The conundrum of time for us being the performances of Ralph's very early songs and his latest in the same evening. First Song was just magical.
Two songs about poppies followed – Red and Gold and then Lost Boys. Ralph explained how he had come to write Red and Gold, having wandered into the church at Cropredy and seen all the memorabilia and then asked Dave Pegg what it was all about. "Oh, there was a civil war fought here". "A civil war? You're Fairport, you should write a song about it." "I don't write songs, you do it." "So I did." Two very different songs. Two very powerful 'stories'.
In The Jailhouse Now followed with no introduction and Ralph amazed us with his fingerpicking dexterity. Thoughts of the autumn tour of Rags and Blues only came into my mind and I smiled. I can't wait.
After Still In Dreams came Anji, "notice the classical position I've got myself into, I don't know if it will make me play it any better…" I love this tune, even if Ralph's version is not strictly Davey Graham, embellished as it was with several other melodies and "hit the road jack".
The Girl From The Hiring Fair (now a classic concert piece) preceded Streets of London, which Ralph said someone had actually requested! Why does this one get a round of applause? Historical or hysterical…?
The set closed with Walk Into The Morning, originally written as Ralph's new opening song but, as he told me afterwards, would now be his closing song!
He returned to the stage and picked up the Yamaha for a very powerful and moving rendition of Bentley and Craig for the encore. It was chilling, all the more so, I felt, by the change of instrument. Its tone was dramatically different to the Gibson we had heard all evening and was dark and heavy but right for this song at this time. It made you go cold.
There had been one or two technical gremlins at the start of the set which Donard sorted out quickly and efficiently, after which Ralph settled down and seemed to enjoy himself. The anecdotes between numbers may have been the same but they still make me laugh and whilst I waited in the queue to talk to him afterwards I smiled. What a thoroughly nice man Ralph is.
I was greeted warmly by him and after a couple of signings and photos I left the very long queue and came home happy.


Ralph at Norden Farm Centre for the Arts, Maidenhead.
16 November 2005
Marianne James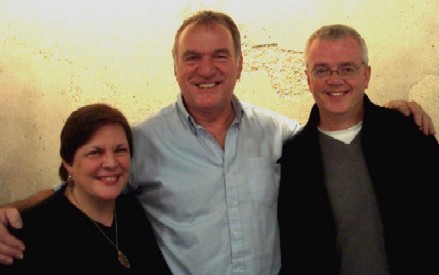 Marianne with Ralph and Allan Poyner
I wondered how the evening was going to progress when the announcer said "please welcome to the stage, Mr. Ralph McTell".................. (long pause with nothing happening)..............................


Eventually Ralph came out and before playing his first song said "That took me by surprise, I wasn't quite ready to come on out!" *


Anyway this was the set list:


Walk Into Morning
Nanna's Song


Maginot Waltz


I'm In The Jailhouse Now


Still In Dreams


Around The Wild Cape Horn


You Well-Meaning (on piano)

~
Sylvia (on piano)


Pity The Boy (the only number played on the Yamaha)


Streets of London


Saucers (Aquamarine)


Heron Song


Peppers and Tomatoes


FIN
Grande Affaire
Anji
Encores:
Terminus
Lost Boys


He was on form both musically and with his anecdotes. I especially like the one about him finding a copy of YWMBMH at a car boot sale and trying to get one of his kids to go up and buy it for him. "Aww Dad! You go and get it!" was their response. So he did and when he asked how much the man said "40p". Ralph gave him £1, got 60p change which he handed back and said "it's worth £1". The man said, "Blimey! Is it?"


The theme for the evening was very much beginnings. And even at the end of the evening he went back to the beginnings by playing Terminus. One poignant comment after Nanna's Song was that "there's certainly more of my career behind me than there is to come". I thought the set was a really good mix of old and new and I really do hope he keeps using the Gibson. The sound was so different to the Yamaha - warmer, fuller, richer. It did lack the edge that the Yamaha has for numbers like Peppers or Lost Boys though....... (I did ask after the grand old lady and apparently she is frail but still keeping very well...!)


The synthesised string section effects on Sylvia worked. It was almost eerie. To hear You Well-Meaning live was magical. The song that has been in my head since, though, is FIN. That worked really well live and I hope I hear it again in future sets. You were definitely right there in a 50s French film, you could almost hear an accordion playing…
As said in another thread somewhere sometime ago, when Ralph makes mistakes we seem to love him all the more. He goofed the end of Peppers well by starting to sing completely the wrong verse. The ever-true professional though he finished the verse and then sang the right one. Nice one!


Anji was intricately and superbly played and the picking on Jailhouse was electrifying.
Al and I met up again after the show and waited for our "2 minutes". In the event it turned out to be nearly 10 minutes. So nice that one of the pics taken was of Al and I together with Ralph. My few minutes were exceptionally special this time round. Can't wait for the next opportunity to see him again.


And blow me, found another unexpected Ralphite at work this morning. I'll be dragging her along as well to the next gig.

*Reading your review reminded me that from where I was sat what confused me about the start was that when the announcer asked us all to welcome Ralph, the door to the right of the stage opened and a bloke walked in to take his seat just as Ralph emerged from behind the right side of the stage. Quite a few people by me giggled cos I think a few of us had all simultaneously thought what an odd thing it was for Ralph to have to open a door to get on stage when in fact it wasn't actually him we were watching but somebody else entirely just arriving late.
Allan Poyner

Ralph McTell: The Lowry in Salford
Saturday 5th November 2005
John Chester
Ralph walked on stage to the usual great welcome, thanked the sell-out audience for turning out on Guy Fawkes night and started with his new song 'On This Road' telling us that as it had been pointed out to him that most of his songs were good set or concert finishing songs he thought it was time he wrote a starter. I got the immediate impression that the 'up close' tour had done Ralph a lot of good. He seemed to relax a lot quicker than in the past. The next song was a beautifully played 'Nanna's Song', followed by 'England 1914'. Ralph linked this with the next song, 'Maginot Waltz', with references to his grandfather and 'uncle' Charlie. 'Still in Dreams' the new 'Cape Horn' and 'I'm Not Really Blue' followed, then it was over to the piano for a slightly nervous 'You Well Meaning Brought Me Here' and 'Sylvia'. Back to the great new Gibson with Ralph inviting requests. He did 'Nettle Wine' faultlessly, "I know this sounds easy, but it's really difficult..." He then played my request,'FIN'. Thanks, Ralph.
A story of Uncle Reg's allotment was followed by 'Peppers and Tomatoes' and 'Streets of London'. An intro to 'Streets' I hadn't heard before involving a photo of Ralph in the Hemel Hempstead evening paper with the caption, "Have you seen the old man". A nice version of Davy Graham's 'Anji'led to 'Easter Lilies'. Then it was time for 'Lost Boys' and Ralph exited the stage to return inevitably a few moments later as a result of enthusiastic applause to return to the piano and leave us with a beautiful rendition of 'Naomi'.
A great evening made special by Ralph's warmth and usual accomplished performance. The new guitar made a huge difference to the sound; I for one am glad he's found an old Gibson to his liking. I look forward to seeing Ralph further down the road.

Ralph McTell Barnfield Theatre Exeter 29th September 2005
"If you want to feel alive then you have to flirt with death"
Mike Cohen
This concert was one of a series Ralph was performing in his "Up Close" tour. The idea being to have more of an informal presentation with some audience participation. As a result Ralph constructed a proportion of his set from audience requests. It worked really well although sadly none of us had any questions to ask Ralph even though he was keen to provide answers! It was a delight to see Ralph back in partnership with a recently acquired 1959 Gibson J45, the sound of which does his playing the justice it deserves.
The evening kicked off with a new song "Into the Morning". This is a beautiful autobiographical composition which puts into context the man and his musical journey.
Ralph brought along his banjo and sang "You Make Me Feel Good" and "Tammy the Tortoise." The lightness and humour of the latter song was really well received by audience. We were also entertained by a Jesse Fuller- like short set with Ralph on his Zematis 12 string accompanied also by harmonica, kazoo, and hi hat as he played "Working on the Railroad" and his wonderful composition "Somewhere Down the Road" which I hope he will record soon


Ralph concluded a varied and really enjoyable set with his wonderful "Wild Cape Horn." Anyone who wants to gain further insight into the McTell craft of song writing would be well advised to try to see a copy of the original film which is now available on DVD. (Mystic Seaport Film&Video Archives. Mystic, CT 06355)
A really good evening concluded with Ralph in the bar of the theatre chatting with his fans and looking relaxed and happy.
Music performed: -
Into the Morning, Heron Song, In the Jailhouse Now, First and Last Man, You Make Me Feel Good, Tammy the Tortoise, Dry Bone Rag Now This Has Started, I'm Not Really Blue, Streets Of London, Lost Boys, A Feather Fell, Working On The Railroad, Somewhere Down The Road., Anji, Around The Wild Cape Horn.
back to top

Folk on the Pier Festival, Pavilion Theatre, Cromer
Sunday 8th May 2005


Marianne James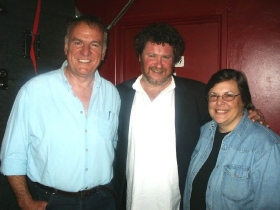 "I'm sure to return, after me do not yearn
And we will waltz together all our lives through."


Driving through verdant green Norfolk countryside listening to Vaughan Williams' Thomas Tallis on the radio and on the way to see Ralph McTell, it couldn't have been more perfect. Cromer was very cold and very windy. There was lots of fishing going on from the pier and even half a dozen surfers in the murky water. Me? – I headed for the bar, passing Ashley Hutchings on the way as he headed off the pier ("…well it's folk rock really" was all I heard him say to the man asking him questions!).


I met Rory McGrath and his partner Nicola and whilst they went in to see Red Oktober I stayed and listened to a bit of Hot Rats. They were very good, (Celtic Rock) especially the fiddle player, Ian Cutler (Feast of Fiddles) but the bassist was way too loud. After an hour I went into the theatre and saw the last 20 minutes of the Miranda Sykes Band, which included the multi-talented Maart Allcock.


After a brief interval to re-set the stage, Ralph came on at 9:40pm.
The set was, in no special order (as I had forgotten pen and paper!): Maginôt Waltz, Summer Girls, Arthur Blake, From Clare To Here, Girl From The North Country, That'll Do Babe, Grande Affaire, Mr Connaughton, Lost Boys, Round the Wild Cape Horn, Streets of London, Easter Lilies, Still In Dreams, Peppers and Tomatoes. Encore: Glory of Love.


As it was VE day he said that, in choosing his set, he wanted to capture the spirit of the day with the spirit of being in a seaside town. Being literally at the end of a pier over the water was a first for him. He combined his two themes brilliantly with his opening "Maginôt Waltz" ("All off to Cromer in a charabanc…"). Which he followed with another song with a seaside feel, "Summer Girls". Then came the first of the two "really difficult" pieces, "Arthur Blake" –"come on Ralph, get on with it!" After "That'll Do Babe", he said, over the riotous applause, that he thought it best to keep it short and get it over with! I'm not sure the audience would agree as we love to see the dexterity displayed as the tune gets faster and faster.


"I'm going to join the Army when I'm older" from "Mr Connaughton" was poignant and through "Grande Affaire", "Still In Dreams" and "Easter Lilies" you could have heard a pin drop. The last word of "Easter Lilies" – "hope" – almost spoken, instilled the promise of a future, quenching the ethos of war.


In contrast, "Round The Wild Cape Horn" gets more rousing each time I hear it and, as with "Easter Lilies", the messages of courage and determination came over very strongly.


Ralph was very confident and relaxed and the chat between songs was funny and informative as usual. He told us that he had recently bought yet two more guitars – "I can't seem to help myself". The Radio Shropshire/Roger Whittaker tale preceded "Streets of London" ("didn't you used to have a beard? You're not Roger Whittaker at all are you?") and in contrast to the previous evening at East Grinstead, where I gather, no one sang, it was lovely to hear the theatre in song. I don't know how Ralph feels about it, but it always makes me tingle to hear everyone singing with him.


In keeping with the 'war' theme "Lost Boys" was particularly powerful and moving as was "Peppers and Tomatoes" which finished the set. Ralph came back on stage for one encore – "Glory of Love" - which ended the evening, and indeed the festival, on a very warm and positive note.
After the rest of the audience had left and a brief wait, I was very pleased to be greeted warmly by Ralph and to have my photo taken with him and Rory.
At nearly midnight as we walked off the pier back to our cars we reflected on a superb evening. Ralph just gets better…


All parts of this review © Marianne James 2005


Ralph McTell Review - Buxton 7th April 2005
Ian Tatlock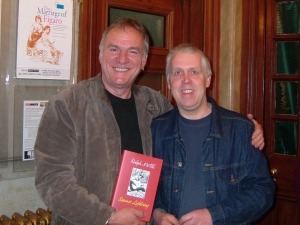 While I can't precisely remember my first encounter with the music of Ralph McTell , his and its influence on my life has been significant. I'm fairly certain that it would have been in 1971, during my lower sixth year at Wardley Grammar School ; and it probably had a lot to do with Derek Antrobus . He was the first person I remember extolling the virtues of The Great Man's music, lending me his vinyl copies of 'You Well Meaning Brought Me Here' and 'Not Till Tomorrow', as well as suggesting that it would be a good idea for me to listen to the session Ralph was doing on John Peel's 'Top Gear' programme that night. Nowadays, it saddens me when I tell people that I've been to see Ralph McTell and they nod their heads knowingly, all the while thinking, "Oh my God….. 'Streets of London '". While it's true to say that's a great song, it's only the tip of the Ralph iceberg. Because there is so much more to him than that one number, and because he's written songs as good as and better than 'Streets..' I feel it's unfair of the uninitiated to categorise or judge him as an over the hill Radio 2 has been. Because they haven't taken the trouble to listen to his more recent material, they've written him off. They need to understand that he is a great songwriter and as Billy Connolly said, a "national treasure".
It was on this McTell road that I first caught the serious guitar bug where I was no longer content to strum chords. Ralph's music introduced me to the world of finger style guitar and I was very proud that I could pick my way through the chords to 'Streets Of London'. In order to reach this heady height, I borrowed 20p from John Ellison and took an afternoon off school to go into Manchester to buy the sheet music. In later years I was also pretty pleased that I could play what I considered to be note perfect renditions of 'First Song', 'Maginot Waltz' and 'Let Me Down Easy'. For a while however, they provided a way into my friendship with David Wheeler at Shoreditch and formed the backbone of our repertoire at the college's folk club. During that time, I thought that my piano version of 'Naomi' was pretty good too and I was so smitten with the name that I vowed if I ever had a daughter I'd name her after that song. Hi Kate!
From the start, I loved the melodies, the solo acoustic guitar accompaniment and the introduction to what seemed like a more serious level of songwriting, where social issues would be tackled as a matter of course. There was absolutely nothing wrong with something as magnificent as 'Hey Jude' but it seemed like an enormous leap to get to the anthropological stuff being explored on 'First and Last Man'. It felt as though I'd moved up an intellectual notch and had entered a much more attractive, worthy world. Derek tried to use the fact that 'The Ferryman' had been based on the novel 'Siddharta' as an attempt to try to get me to read the Hermann Hesse book. I also loved the fact that with only an acoustic guitar, his voice and songs, Ralph could provide food for thought and entertain us just as well as, if not better than Pink Floyd and their sixteen trucks worth of gear.
As you might have gathered, I took this bait hook, line and sinker and entered into what was, in those days, a pretty cool world. I was so taken by this McTell thing that I was prepared to put all embarrassment to one side and rip from a central Manchester wall, a huge brown A0 poster advertising a forthcoming Free Trade Hall gig. I took it home where, for a long time, with its accompanying 'You Well Meaning….' cover photo, it had pride of place in my bedroom. I wish I still had that poster as a souvenir of my madness.
This was also the start of collecting recordings made from the radio and TV. This I did most notably on the November night before I re-sat my 'O' level Metalwork theory examination. I was determined to tape this Radio One 'In Concert' performance, even though it went on until 11.30 - way past my bedtime. I knew that my Mum and Dad would have been less than happy but I got away with it. When I found out that I'd passed my Metalwork, I did wonder whether or not there was a lesson to be learned! It became the first of my many illegally recorded Ralph McTell sessions and concerts from BBC radio and television. Since the concerts from the television were recorded through a microphone onto a reel to reel tape recorder, the whole house had to fall silent with the phone taken off the hook and the ticking clock removed to another room.
After vinyl records and John Peel, Derek and I moved onto gigs. It's quite possible that I've seen Ralph McTell in concert more than any other single artist. During our sixth form years, we started out with half a dozen or so shows at the fantastic Free Trade Hall, before moving on to a folk festival in Manchester's Platt Fields, the more exotic Cambridge Folk Festival, and the Lancastrian Hall in Swinton, where I think he gave us a world premiere of the aforementioned 'Maginot Waltz' – which Billy Connolly described as one of the greatest anti-war songs. While I was at College, I maintained the gigging tradition and saw him at the Royal Festival Hall; Brunel University and the Royal Holloway College in Egham. Thirty years on, now that Kate and Ben no longer need baby sitters, Chris and I and Derek and Alison have been to see him see him again twice at the Lowry and twice at The Royal Northern College of Music. Tonight however is the 7th April 2005 and I am alone in going to see Ralph McTell at the Buxton Opera House.
I leave our house at 6.15, drive over the Cat and Fiddle road to arrive in Buxton by 6.45 and take my seat in the Opera House by 7.05. Ralph calmly and slowly ambles on stage with his customary Yamaha L11E guitar at 7.30 and goes straight into a song I don't recognise. He has a sound problem where he can't hear his monitor, but this seems to be solved in no time at all without any harm being done to the performance we receive. By way of an introduction to 'Barges', the second song of the evening, he talks about the summer holidays he and his brother used to have staying with his Aunt and Uncle in the far North of England in a town called Banbury(!). After he's told us how much he loves his life on the road he plays 'Now This Has Started'.
Early in the gig, he explains that against his better judgement, he's recently been persuaded to publish a book of his song lyrics called, "Time's Poems: The Song Lyrics of Ralph McTell ". He claims that he had reservations about doing it because poems and song lyrics are two very different forms. Just because something works in a song doesn't necessarily mean it will be successful by itself on the printed page. He points out how strange it was to see his life's work represented by lots of scattered sheets of paper, but quickly corrects himself to say that there have also been "kids and gigs" too.
Next he's telling us that while he doesn't really understand Dylan Thomas' poetry, he feels that after a friend had lent him Dylan's biography, he does understand his life. He was so taken with his story that he set a himself project to write an albums worth of related material ('The Boy With A Note') from which the next song, 'Summer Girls' came. He talks with affection on how in order to impress prospective girlfriends, Dylan would fake an American accent and name. McTell confesses that he's done the same sort of thing and once upon a time when on tour, he used to develop a limp that he thought might look exotic to members of the opposite sex. He bashfully adds that even now, that limp sometimes returns if he's been on the road for long enough!
In the introduction to the next song, he talks about his days on a building site and tells us that the title came from a comment a fellow builder made while they were digging a trench. What stuck Ralph was that the man had said, 'from Clare to here', not 'from here to Clare' which might have been more expected. He tells us how proud he was when recently he performed the song at a McPeake family concert in Belfast and some people said they has always thought it a traditional Irish song.
Throughout the show, I took a lot of photos with my fantastically discrete digital camera. While I'm shooting without flash, I am aware that for a second, the camera sends out a green beam of light to gauge distances and light levels. It is because of the potentially intrusive nature of this that I try to be as careful as possible. I take 6 or 7 shots every third or fourth song and while I hope that I have disturbed neither Ralph nor the members of the audience sitting around me, when I get home, I feel pleased that I have a couple of pictures I'm happy with.
Next he's doing 'Arthur Blake' and telling us that for somebody to qualify as one of his guitar teachers they had to be blind, black and dead! This is followed by his own tip of the hat to his guitar heroes with 'Fingerbuster'. Although McTell's guitar style can seem deceptively simple and straightforward, it's anything but that when you try to play his songs. 'Fingerbuster' however, is an uptempo ragtime tune that even to the uninitiated is clearly a difficult piece. It brings him a large, well deserved round of applause. For much of the evening, he tends to play his guitar with little or no sound decoration, although in some of the instrumental passages, he uses his onstage footpedals to obtain what I consider to be unnecessary reverb.
By way of an introduction to 'Still In Dreams' he says that his approach to songwriting isn't to sit down and say, 'Today I'm going to write about lost love.' His method is more about sitting playing both orthodox and invented chord shapes ("I don't care that I don't know what they're called"), and when they suggest something, to take it from there. He's obviously fairly in tune with nature and the changing of the seasons, and tells us how, as he tours, he likes to observe the slight differences of timing of when Spring arrives in each part of the country. Having said that, he admits that the line about 'the green mist in the trees' in this song came from his sister in law when they were talking about Spring. He loved it so much he stole it from her.
Prior to writing his autobiography, he says he sometimes found the more extreme antics of his teenage sons hard to fathom, often asking why they wanted to behave as wildly as they did. Once he'd written his own life up in 'Angel Laughter' and 'Summer Lightning', he realised that not only had he done all of the same silly, adolescent, rite-of-passage things centred around drinking and fighting, but so had everybody else. He says that all 19 year boys all have this mad, carefree energy which makes them feel invincible. Sometimes governments utilise it by channeling it into the fighting wars – only 19 year old men would be mad enough to fight somebody else's fight by jumping out of a trench or climbing into a spitfire. He then sings 'The Lost Boys'.
He struck a chord with me (sorry!) when he said that in the late 1980's, as the father of a teenage daughter, he found it hard to accept that he had become invisible to her. One day when he was recording the 'Blue Skies, Black Heroes' album, he was absolutely stunned when she walked into the room where he was practising a guitar piece and said, "That's nice Dad." He was flabbergasted for three reasons: because she had acknowledged him; she knew his name; and she complemented him on what he was doing. To mark this momentous occasion, he called the piece 'Leah's Favourite'.
He's very talkative and entertaining in his between song introductions and comes over as a charismatic, wise, philosopher who has a lot of sensible, intelligent things to say about the world. He really has an excellent way of pointing out life's truisms in a way that is natural and often humourous. He described how after he had split up from an early girlfriend, Bob Dylan got to know and wrote him a song. How he got to know he's not sure. Give or take one or two details, 'Girl From The North Country' fitted his situation so perfectly, that when his friends suggested that he record it, he did, sent her a copy and they got back together again. (At this point, the audience all went, "Awwww"!!) When however, with perfect timing, he tells us that soon after that, they split up forever, he gets the biggest laugh of the night. He extends this introduction to tell us that for a while, although he and Woody Guthrie were pen pals, Woody never happened to write back!! Woody was the first person he'd heard using a guitar/harmonica combination so effectively; and in discussing harmonica holders, indicates that he thinks they're just devices invented by dentists to generate more work. He explains the disasters he's had with them, not least after he had made one from a coathanger. He went on to play beautiful harmonica as the perfect partner for his guitar. I was desperate for him to utilise this combination further and hear him play 'Zimmerman Blues' or 'When I Was a Cowboy' but it wasn't to be.
Although I've said that for most of the evening, he was very forthcoming in his introductions, when he gets to 'Streets Of London', it's with a shrug and a smile that he simply says, "What can I say about this one?" before playing it unannounced. It's followed by 'Summer Lightning' which he describes as the 'B' side to his hit!
During 'Streets…', we start to hear a low buzzing noise as it becomes apparent that there's another problem with the sound. My guess is that Ralph, as a self confessed perfectionist, is quietly very cross about this. If he is however, he manages to conceal it with good humour and professionalism as Donard jumps up on stage to change some guitar leads, which helps but not enough to completely eradicate the problem. I felt that this glitch, or 'ghost' as Ralph called it, brings the gig to a slightly premature end and means that we only get one encore instead of the customary two or three.
So, to finish, he plays 'The Glory Of Love', 'The Girl From The Hiring Fair', 'Peppers and Tomatoes' – his song about 'ethnic cleansing' - and because he 'doesn't want to go out shouting' finishes with a song about neighbours called 'Mr Connaughton'.
He strolls off in the same leisurely way that he came on, before returning for an encore and an early finish to what had been a great 100 minute concert. Time had flown by - it had actually seemed more like half an hour. True, there were none of my favourites like 'Another Rain Has Fallen', 'First Song', 'Genesis 1 Verse 20', or 'Nettle Wine' but it didn't matter at all – it had been another great gig.
At the start of the show, he said that he would be coming out to meet us at the end and maybe sign some CD's and books – just as long as they were his CD's and books! Somewhere in the region of 50 people took him up on this offer and formed an orderly reverential queue in the foyer. Doing this kind of healthy business at the end of every gig must be hard, but I bet it seriously boosts his income. I wasn't untypical in buying £44 worth of stuff in the form of two CD's - 'Slide Away the Screen' and 'Water of Dreams' - and 'Summer Lightning' - the second volume of his autobiography. I had intended to ask him to sign them all but thought better of it. I felt that I'd be pushing my luck to ask for that and photographs. I came away happy with the photos and having just the book signed.
It must take an enormous effort to find the energy for these 'meet and greets' but he keeps on doing it. Early in the gig he described his journey to Buxton as 'glorious', where they'd experienced every type of weather from rain, sleet and snow through to fog and sunshine. He may have been playing down the exhausting nature of what he was doing because later, I overheard somebody say that he'd had an horrendous journey, only arriving in Buxton at 6.00. Perhaps it was because of this that he seemed tired. Even so, he still managed to have the same time, patience and a very comfortable, easy manner with all who wanted to shake his hand. He seemed to recognise me when at 9.41pm I asked if he'd sign the book. I apologetically explained that although I'd had my photo taken with him before, I still didn't feel that I'd got the definitive 'me and Ralph' picture. He was more than happy to oblige for both of the pictures I was cheeky enough to request, laughing, saying that I needed "one for luck".
I think I have at last got the definitive 'me and Ralph' shot. I love the fact that I have a pictorial record of me with one of my longtime heroes – a man who played at the Isle of Wight Festival, and worked with the likes of Rick Wakeman and Richard Thomson. We go back a long way! Pathetic I know but one day I just might grow up! I leave him with a look in the eye, a firm shake of the hand and a 'thankyou'. At the end of yet another great gig, I don't care that he hasn't played each and everyone of my favourites. What he did was stunning. I happily make my way to the car and back home to work with Adobe photoshop on the night's precious photos.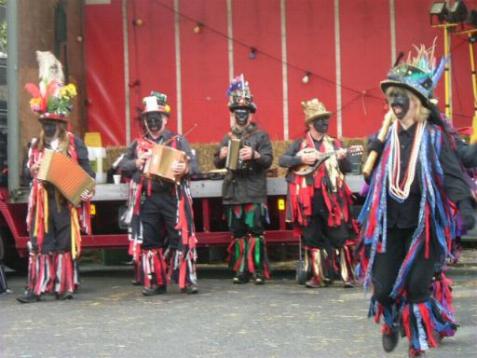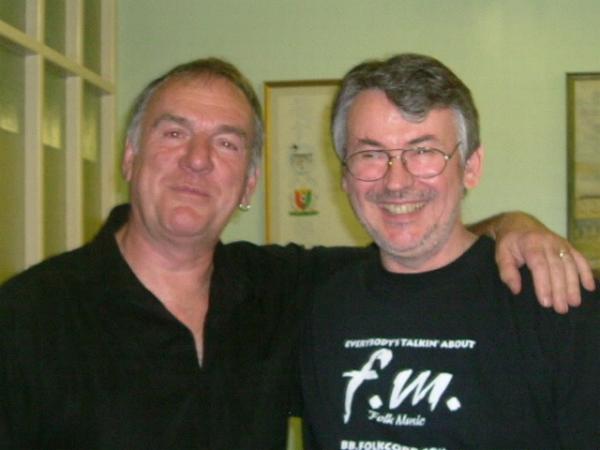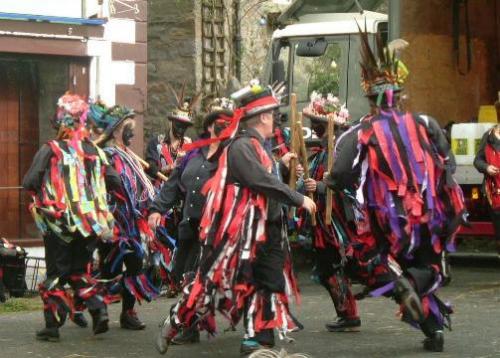 If you're travellin' in the north country fair...
Ralph at the Ingleton Folk Weekend, Yorkshire Dales, UK
Saturday 2 October 2004
John Beresford
What a fabulous weekend! Two great concerts - Show of Hands on Friday, Ralph on Saturday. There were singarounds, playalongs and listenathons in the pubs and clubs, morris dancing and jugglers in the square. We met lots of folk, including some old friends and some new, especially Paul Jenkins who had come over from Cincinnati (to see Ralph for the first time), and Scottish John who had come down from Hamilton. The weather was kinder than had been forecast, which means we got wet but not completely blown away. (Except by Ralph, of course.) The famous waterfalls were in spate. The B&B accommodation was splendid. The pubs had Thwaites, Timothy Taylor's and Black Sheep beers. Next year's Weekend is in the diary already.
Ralph's set - all played on the Yamaha 6-string - in thematic order from memory:
Three flat-picked classics
Michael in the garden
Peppers and tomatoes With a new (to me) explanation of its origins
Lost boys
Two by His Bobness
Girl from the north country
One too many mornings
Three songs of London
Earl's Court breakdown Followed by explanations of the Cockney/Yiddish expressions
Slip shod tap room dance
Streets of London After verse 3 Ralph said 'D'yer wanna sing?' Did we??!!!
Three tributes to personal heroes
That'll do Babe Note perfect
A feather fell
Zimmerman blues Without harmonica
All interspersed by
First song
The girl from the hiring fair
Maddy dances / London apprentice
Jesus wept
Mr Connaughton
Still in dreams Before which Ralph had welcomed Paul
In the dreamtime
Now this has started
Glory of love
After the show, whilst Ralph was talking to Paul, Nanna came over to say hello. Such a gracious lady. And so ended a perfect day….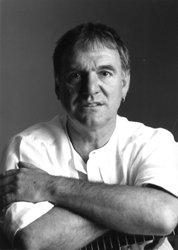 "…..the difference between the church and stage is whether we are enlightened or amazed"
Ralph McTell Acorn Theatre. Penzance 7/8/2004.
Mike Cohen. Bristol
A balmy Saturday summer evening found Ralph back in his beloved Cornwall for this gig and I was delighted myself to hear him do a concert in these parts for the first time. I was really lucky to have winged this one. Our house is in a mess with builders and my wife had taken herself and the children away for a week so what else could be more perfect than to spend a lovely day in Cornwall and catch a Ralph McTell concert?
Most of you will know that Ralph's early career took off in Cornwall in the mid sixties and one of those people responsible for this, Wizz Jones was in the audience tonight. I suspect this beautiful converted church was also packed with people who heard Ralph for the first time all those years ago and subsequently followed his music and career thereafter. This concert came a day after the Sidmouth festival and one week after Cambridge. Unlike those venues the acoustics in this hall were pretty much perfect and from the First Song it was clear Donard had got the sound just about right. Cornwall is Ralph's second home and from the start he was relaxed and into the groove. His singing and playing was absolutely superb and it was obvious he enjoyed playing this venue immensely. We were treated to stories about his experiences of playing in Cornwall all those years ago, yo yos and the illegal one and thru penny version from British Home Stores which cost him the Croydon championships. We also heard about the McTell Theory on immunity-that is how sharing gobstoppers with your mates in Saturday picture shows boosts your own immune system- and he probably is right!
I have seen and heard Ralph countless times but I think it is fair to say that tonight was as close to perfection as it gets. There was some wonderful playing especially on That'll Do Babe ("the guitar feels like a greased eel!"- it was a hot night) and Gary Davis's Candyman which somehow still gets better and better. His harmonica on Dylan's Girl from the North Country was beautifully understated and, though he will modestly deny it, this man can really play the harp. I have noticed how Ralph is using a flat pick more these days and this was used really effectively in Lost Boys-you could feel the boys hearts beating through the song.


I was speaking to some friends in the bar afterwards. We all agreed that being at a Ralph McTell concert was a spiritual experience that was tremendously uplifting. It was difficult to say whether it was enlightenment or amazement but we settled on both.
Thank you again Ralph for a superb evening and see you in the Autumn at the Royal Festival Hall. Keep on Trucking Man!!


Songs Played: -First Song, Hiring Fair, Michael in the Garden, Candyman, Maginot Waltz, Lost Boys, Summer Girls, Jesus Wept, That'll do Babe, Weather the Storm, Girl form the North Country, Slip Shot Tap Room Dance, Easter Liles, Let Me Fly or Let Me Fall, Streets of London, A Feather Fell, Zimmerman Blues, One Too Many Mornings.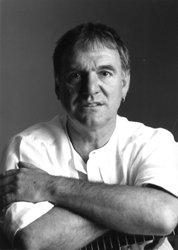 Ralph at The Lowry, Salford Quays,
Tuesday 1 June 2004.


John Beresford, Manchester, UK.

"We're going out tonight, looking for a bit of fun…"


We were a party of nine on the second row – three generations of my family and four friends for whom this was their first McOuting. Leighton and his wife Sue were right in front of us, and Chris a little to the left with his unobtrusive camera. Ralph stood centre-stage for nearly two hours with his Yamaha guitar and harmonica brace. No piano, no Tom Mates 12-string, no sign of the genuine National… maybe Ralph is saving them for his birthday concert in November. But with a set like this, I'm not complaining:
First Song. The opening chord sequence and the last two words still send a shiver down my spine after 32 years.
The Girl from the Hiring Fair. Nobody does a mid-eight reverie like Ralph.
Maddy Dances. Ralph says she still does.
A Feather Fell. This is destined to be a classic.
Lost Boys. Very poignant in the light of current events in Iraq (my opinion, not (necessarily) Ralph's).
Candy Man. Probably one of the first pieces Ralph played in public.
Mr Connaughton. Already a classic.
Now This Has Started. Gets better with each hearing.
Let Me Fly or Let Me Fall. Gently strummed with a plectrum. I have never seen Ralph do that before.
Slow Burning Companion. With harmonica.
Earl's Court Breakdown. Reminds me of Al Stewart's 'Bedsitter Images'.
Slip Shod Tap Room Dance. Plenty of finger-picking.
Streets of London. The loose hand version.
That'll Do Babe. I hear it was perfect in Wales last week. We got 'oops' and grimace and roared our appreciation!
Easter Lilies. A poem in a song.
Weather the Storm. I wish Ralph would invite the audience to join in on the chorussy bits - I was mouthing this all the way through.
Peppers and Tomatoes. As Jenny says below, off the excellence scale. Quite magnificent. This is way out in front as my No 1 McSong.
Still in Dreams. As the man says, something to calm down to. Lovely guitar work.
Glory of Love. Encore!
Ralph duly re-appeared in the foyer to chat to the fans. Perhaps because for many it had been a year or more since their last meeting, Ralph seemed in no hurry to get to the end of the queue, and he willingly obliged everyone who wanted autographs on their CDs and books and/or their photograph taken with our hero. All too soon I've had my two minutes and it's time to go…

"…the first train that comes is the train I must ride."

Where will the next stop be? One of the summer festivals, perhaps. Hopefully Birkenhead. Then the Royal Festival Hall. See y'all on the Eye now…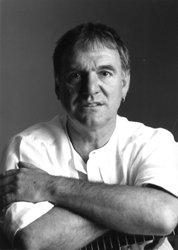 Set List: Blackwood 28/05/04
Ralph played 'Earlscourt Breakdown'......the first piece I ever learned, but in 33 years had never heard until Leics. I caught up with the tune a couple of years ago as it is from a Chet Atkins instrumental, 'Trambone' but the words are a scream....I just wanted more (and more verses) There were some small changes at Blackwood but a world of difference in the venue to that of St.Georges
Keith Littlechild
First song
Girl From The Hiring Fair
A Feather Fell
Lost Boys
Still in dreams
Candyman
Slow Burning Companion
Earls Court Breakdown
Slip shod Tap Room
Streets
Maddy Dances ( with London Aprentice tacked on )
Easter Lillies
Let Me Fly
Jesus wept
Nanna's Song ( played with more intensity than I've heard, really extending all the notes)
That'll Do Babe ( Audience erupts!)
Now This has Started
Zimmerman Blues
Summer Lightning.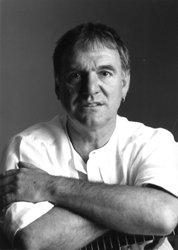 Set List: Bristol 27/05/04 (Not a note out of place to my ears)
Keith Littlechild
First Song
A Feather Fell
Hiring Fair
Lost Boys
Conundrum of Time
Still in Dreams
Zig Zag Line
Weather The Storm
Easter Lillies
Slow Burning companion
Earls Court Breakdown
Mrs. Adlam's Angels
Slip Shod
Streets
Jesus Wept
Now This has Started
Peppers and Tomatoes
Let Me Down Easy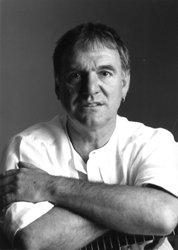 Ralph McTell
St Georges Brandon Hill Bristol
27th May 2004
Mike Cohen
"From changes that I've been through and what I'm coming to"
A full house and a warm reception greeted Ralph's return to this beautiful converted church in the centre of Bristol. Ralph was performing in the "Late Notes" series of concerts which started at 9pm. This enabled many of us to enjoy the balmy late May evening with a relaxed drink or two outside prior to the show.
Ralph looked relaxed and at ease as he opened the first set with First Song. Perhaps the words to this song sum up the success of Ralph and his work. Always evolving and on the move whilst at the same time reflective and appreciative of times past. Several audience requests formed the bulk of Ralph's two sets and he seemed quite happy with this. Good to hear Earl's Court Breakdown again and thanks Ralph for the translation-another new Pykey word there then.
Songs performed were:-
First Song, A Feather Fell, Hiring Fair, Lost Boys, Conundrum of Time, Still in Dreams, Zig Zag Line.
Weather the Storm, Easter Lilies, Slow Burning Companion, Earls' Court Breakdown, Mrs Adlam's Angels (Ralph dedicated this to Jonah), Slip Shod Taproom Dance, Streets of London, Jesus Wept, Now This Has Started and finally Let Me Down Easy.
No Glory of Love then-still you can't have everything but hey Ralph please put this on your next live one!
So on he goes and on we go hopefully to end the year together on the South Bank celebrating another milestone in Ralph's life and career. Enjoy the summer!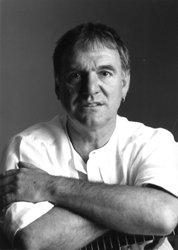 Ralph McTell at The Crucible - Sheffield
18th May, 2004
Jenny Melmoth
After his year away from heavy touring duty I was fascinated to see which songs would make Ralph's playlist this time. Unaided by Red Shoes or the Nearly National Guitar, he was given an enthusiastic welcome by a packed Crucible audience to the following:
First Song, The Hiring Fair, A Feather Fell, Lost boys, Still in Dreams, First and Last Man, If You ain¹t got the Dough (Woody Guthrie)
Then, post interval The Setting, Gypsy, In the Dreamtime, Slipshod Taproom Dance, Easter Lilies, Earls Court Breakdown (words by Alan Tunbridge, tune by Chet Atkins), Now this Has Started, That¹ll Do Babe, Summer Lightning, Streets, Peppers and Tomatoes, Encore Story /Glory of Love (Big Bill Broonzey).
The sound quality was so good that you took it for granted, which is, of course, normal when Donard is the engineer. Ralph was in great voice and many of my personal favourites were included. I was glad to get better acquainted with the new song A Feather Fell and there was some high wire work when Ralph risked asking the audience for a request and responded magnificently with First and Last Man.
The surprise of the evening was the addition of harmonica to The Setting, appearing where the pipes would be on the recorded version. It¹s always good to hear Ralph play harmonica - wish he did it more often - and though it was a shock on this particular song I think I shall come to like it very much. For Ralph this tour must be feeling like a series of first nights, but in Sheffield it was the second in a row, so that tricksy number That¹ll do Babe gave us Olly dancing impeccably, and if Peppers and Tomatoes continues to get better it will soon go off the scale of excellence. I hope to find out at the Lowry on 1st June!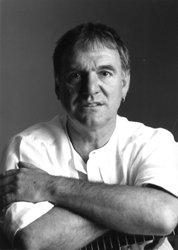 Ralph McTell Set List: Leicester 17/05/04
The list from Leics 17/05/04 Ralph described this as 'an organic mix', owned up to some 'rickets', which probably went unoticed by most, although he did seem slightly unsettled or concerned by something else.He sometimes finds 'Saucers' difficult to get thro' clean....bit Like 'Irish Blessing' used to be...emotionally involved and very hard to do. Keith Littlechild
First Song
Hiring Fair
A Feather Fell
Lost Boys
Saucers
Arther Blake
Dreamtime
Slip Shod
Earls Court breakdown
That'll Do Babe
Summer Lightning
Tequila Sunset
Let Me Fly
Now this Has Started
Clare to Here
Streets
Peppers and tomatoes
Glory of Love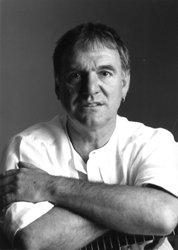 Half Moon, Putney, SW London
31st March 2004
"One for Jonah"
Earl Okin, Ralph McTell and Fairport Convention
Jenny Melmoth
Just being in the place is a thrill; there is a sense of the walls being insulated not with building materials but with all the music that has poured into this venue over years of daily live gigs; some of them being given by a certain Ralph McTell at what has been his local for many a long year. I would have liked to have absorbed better all the photographs of artists on the walls, but by the time I arrived it was very much find a space and shuffle round in it where you can. Unless you're a lot taller than me, distant glimpses of fascinating faces in their frames was all you were going to see. I made a note to return under quieter circumstances and then realised that Lady Luck had landed me at a relaxed Simon Nichol's elbow. Unable to resist telling him how much I had enjoyed Fairport at Buxton in February, he said how nervous Ralph was about this evening and sympathised generally with how he suffers before coming on stage. "If I had to go through that I'd get another job!" I asked him how he coped himself with nerves, and he more or less admitted that he didn't have any! I think this must be a rarity in any artist who can perform as well as Simon, but it must be true, because no musician suffering stage fright would want to be out front as he was, chatting happily to the punters.
Of course, this was an evening for John (Jonah) Jones - organised by Ralph; an evening when we could all think back to our respective memories of "Johnny" and dip into our pockets to support a tangible memorial to him, including a major donation to his favourite charity; the "National Playing Fields' Association".
It fell to Earl Okin to open the concert. It is a few years since I have seen him perform but he was sexy as ever, irresistibly cravatted and bespatted and with a witty turn of song and trumpeting lips that must have left every woman (and probably some men too) craving more. Fortunately, after he had completed a short set and then abandoned us to our lonely fate, consolation followed swiftly; Ralph took the stage, instantly radiating the warmth which draws an audience to him. If one did not know about the nerves they would be hard to credit, though it is probably the case that it's always harder to perform for people that know you well than for total strangers. He said he would be playing songs that were Jonah's favourites. He began with "Maginot Waltz" with its gentle slightly mournful tune that tells you without it being spelt out in the lyric that Margery will wait in vain for her soldier's return.
Next came "Mrs Adlam's Angels", which, played in these circumstances, had more resonance than I have ever known - I think there were halos glowing on the walls. The set moved all too quickly through "Little Birdie" (thanks to Mags for the correct title - "A Feather Fell" ) and "Dry Bone Shuffle" to the redemptive "After Rain" and the renewed hope of "Easter Lilies" which is a favourite of mine, as is the next song "Peppers and Tomatoes", which I swear Ralph sings better every time I hear it live. I find it truly frightening, and wonder how anyone could think it begins as some sort of eulogy to vegetables, when the air is filled with menace from that first chord on the guitar. In a rare word change, the originally recorded "Military vehicles are passing through our village" has become "military vehicles are moving through" and that alliteration makes the rumble of the trucks go through your own bones.
Then, although we were with the "dead and dying" it was on a much lighter note; Ralph with "his hat screwed on real tight" took us into "Cowboy" accompanied by the wonderful Danny Thompson - alas from my stance masked by a vast speaker - but very effective all the same! Danny stayed with Ralph for the last two songs; the charming "Sweet Mystery" - yes, he can still surprise with those high notes - and that classic Irish folk hit "From Clare to Here".
After the break (when I failed yet again to win a raffle) the impeccable Fairport took over the music and gave us the joy of hearing Ralph sing "Pykey Boy" with them. What a belter - those raunchy fairground rhythms and the punch of the quirky gypsy language (juk, mush, cushty, parni ) enhanced by the Fairport sound to intoxicating effect. The rest of their set was pretty good too, ending with "Si tu dois partir" which had some people singing (it's easier if you know a little French!) through the painful stabbings and inventive rhythm changes of "Matty Groves", to the finale in which all the artists and all the audience sang together for Jonah - "Meet on the Ledge". It was an uplifting atmosphere of warmth, love and abiding affection, which if anything could, must surely have reached Jonah, wherever he is.
During the evening I had bought the CD of "Water of Dreams" with the faces of Peach, Towers and Kelly ghostly on the cover. Was it coincidence or my own heightened awareness, which focused my eyes on a small sticker on Euston station next morning? It said, "He who accepts evil without protesting against it is really co-operating with it." Martin Luther King. How can one disagree? However, 31st March was all about generating good feeling not guilt, so I looked to the Mahatma for a different emphasis. Gandhi said, "In my humble opinion, non-cooperation with evil is as much a duty as is co-operation with good." The Half Moon saw a lot of "co-operation with good" that night for Jonah Jones; thanks Ralph.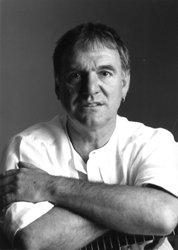 Half Moon, Putney, SW London
31st March 2004
"One for Jonah"
Earl Okin, Ralph McTell and Fairport Convention
Mags Moran
This concert was held as a celebration of the life of John 'Jonah' Jones, who, sadly, died last December. I was expecting to find the evening very emotional, but although there was an obvious tinge of sadness, there was also an overwhelming feeling of warmth and love for this extraordinary man.
Earl Okin started the evening off in his own inimitable style, and soon had us relaxed and laughing at his inuendos, and worse! …………… Ralph then took to the stage and gave us a wonderful set of numbers that he said Jonah would have liked. He appeared very relaxed and was on great form. He began with Maginot Waltz, followed by Mrs Adlams Angels, A Feather Fell (first live performance in the UK), Dry Bone Shuffle (fantastic!), After Rain, Easter Lilies, and an amazing rendition of Peppers and Tomatoes. The great Danny Thomson then joined him on stage for When I was a Cowboy, Sweet Mystery, and From Clare to Here. After the break, Fairport joined Ralph for Pykey Boy and then followed with their set which included, amongst others, Wassail, Fossil Hunter, Portmeirion, Si Tu Dois and Matty Groves. Everyone returned to the stage at the end for a rousing Meet on the Ledge, with full audience participation, - a fitting end to a truly memorable evening. The concert was recorded and will be available on CD.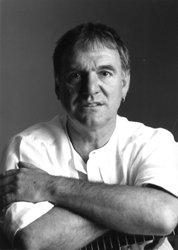 State Theatre, Sydney
Friday 5th March, 2004
Paul Blest
To put things in perspective, my partner and I booked months in advance, and, courtesy of frequent flyer points, plus largish cash injection, flew from Tasmania to Sydney for the SteeleyeSpan/Mctell concert; this is some thousand odd kilometres, so, as you can see, we were pretty dedicated!
Firstly, the venue was great - the State Theatre in the heart of Sydney, a lovely old building full of character. It contrasted pretty dramatically with the last concert I saw when Ralph performed to an audience of perhaps one hundred at the Conservatorium of Music in Hobart, our state capital, some five, six, seven years ago? Prior to that, I'd seen him at the Birmingham U.K Town Hall back in the seventies. Firstly, I felt pretty good because I wasn't the oldest there! Secondly, it was good to see more than a smattering of young people there who couldn't possibly have been around when Ralph (or Steeleye Span) first started recording/performing.
What did we go for? We went for melody and lyrics that spoke to us - and that's what we got. After all these years (I'm 56, first saw him in my twenties) he has the knack of touching nerves, evoking time and place, arousing old emotions - carrying you along with him via that damn'd hypnotic guitar-playing and those deceptively simple lyrics. I think you"bathe" in his music - it washes over you in the best possible sense of the phrase and leaves you with a "glow" that few artists can aspire to. I am Australian by choice, having lived my first twenty-five years in Britain before emigrating, but there is something quintessentially English about Ralph that draws you in - and yet, in a contradictory sense, his appeal is universal. You get a strong feeling that you would actually like the bloke if you met him. (We went looking for him in the interval to say g'day, but he didn't turn up for the promised beer!!) Each song encapsulates something special - the only trouble is that he has written so many good ones, that you're bound to miss many of your favourites in a one hour plus set - and we did. No offence to Steeleye, but I know that Ralph could have carried us all along with him for two or three hours more, but them's the breaks! For me, his music confirms my notion that music is perhaps the greatest gift...."the flame needs air to burn" to quote the man himself, and there was more than a whiff of oxygen in that theatre last Friday night........... so, I'll be digging out my own guitar and songs more often, you never know!
So, in the purely Australian context, we overcame the tyranny of distance that affects so many of us in Oz, the next stage is to return to Mother England and catch him again and on his own - as you might guess, our journey from this lovely but somewhat isolated island (next stop Antarctica) was worth it -thank you Ralph! ........I wonder if he'd like to perform for my 57th? This is a beautiful and peaceful island, we have our own Launceston (should be geographically near to his heart!), and the whole atmosphere is highly conducive to songwriting.........dream onP.S Steeleye span was a revelation - consummate musicians and full of energy beyond their (our) years! Their performance was a bonus.
back to top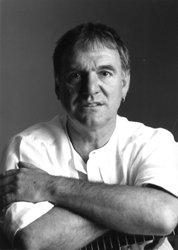 Ralph McTell at the Dylan Thomas Festival
Dylan Thomas Centre
Swansea
November 2nd 2003
Mike Cohen
Bristol
Ralph was invited back to Swansea to perform at the Dylan Thomas Festival.This year marks the 50th anniversary of Dylan's death so it really was a special event.
David Woolley, the festival organiser, had invited some big names including George Martin, Roger McGough and Brian Pattern, Rowan Williams The Archbishop of Canterbury and Alexei Sayle. It is good to see Ralph in the illustrious company his work richly deserves. The Dylan Thomas Centre houses a museum, bookshop, restaurant and theatre. It is a very intimate setting. Dylan's daughter Aerony was in the audience and met Ralph before the performance.


Ralph introduced the evening setting some themes in this set for the performance of The Boy With A Note which he would perform after the interval. He sang Barges, First Song, Slow Burning Companion, You Well Meaning Brought Me Here, Seeds of Heaven and Michael in the Garden. The themes represented were water (Ralph explained that Dylan means Son of the Sea Wave), love, smoke, fame, guilt and insanity. Slow Burning Companion played with a flat pick and with harmonica accompaniment was particularly effective. Ralph alluded to Woody Guthrie's influence on his music and in particular this version of the song.
The second half kicked off with Ralph reading "Picture him the fat boy with a note begging to be excused games that he said his mother wrote……" Then straight into Summer Girls. This is a song I think Ralph really loves to play and one I never tire of hearing. For me it is a fusion of Ralph's guitar picking influences- part John Hurt, part Gary Davis but the final product is indisputably McTell. We were then treated to all the songs and some readings from the project including the wonderfully up beat Joseph Spence influenced "Get me a Doctor". Ralph finally left the stage to a recorded version of "Cradled in the Rocking Boat" and the lights faded. The evening was over.
On the 50th anniversary of Dylan Thomas' death the BBC have commissioned a series of radio programmes to mark the event. Such a shame they omitted to perform The Boy With A Note. If someone had been here to witness this performance it would surely have given them something to change their minds!



_______________________________________________________________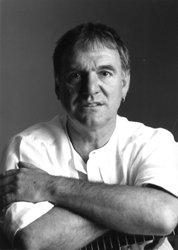 University of Surrey, Guildford
Saturday 25 October 2003


In Aid Of The Robert Naylor Memorial Prize Fund
Marianne James
My arranged pre-gig meeting with Nick and Ralph unfortunately did not happen due to the sound check taking longer than expected. I had got there nice and early too, and I have to say that if it wasn't for the very helpful signs attached to lampposts and walls by the university staff, saying "Ralph McTell concert" followed by a huge arrow, I think I would still be looking for the hall now! It was a challenge just to get in there. Being there so early had its benefits, however, and when the doors opened at 7:00pm I found myself a front row seat, about 15 feet from the staging.
The lights dimmed at 7:40pm and a brief introduction was given by Professor Sebastian Forbes, Director of Music, who had been on the staff at the Uni when Robert was there, and, he informed us, still was! Nick Evans took the stage and did an absolutely superb set of 5 songs: I Want to Know (Robert Earl Keen); Before I Knew Your Name (Mark Erelli); Heroes and Heroines (Mary Chapin Carpenter); Make Me a Christmas (Robert Naylor) and a very emotional Meet On The Ledge (Richard Thompson) to conclude. He also played snippets of Anji (Davey Graham) and Streets of London (Ralph McTell) to illustrate a very amusing anecdote of how Robert, when trying to impress the girls with his playing of Streets, would make him stand in a strategic part of the room so he could indicate to Robert which girl reacted the most to his playing. Ralph commented later in the evening that he had no idea that his song had been a "pulling" song! Both Nick's voice and guitar playing were strong and clear and if he was nervous it didn't show (even though he went to pains to tell us that this was not his day job!).
After the interval Ralph walked out on stage and went straight into an appropriate First Song followed by Summer Girls and That'll Do Babe, telling us the background to his writing this tribute to Oliver Hardy and his lightness of step. As he was playing the introduction to The Girl From The Hiring Fair he said, "This is for Marianne". I was choked.
Ralph said that he hoped his choice of songs was sympathetic to the reason for the concert and the rest of his set included Michael In The Garden, Up, Easter Lilies, Now This Has Started, Slip Shod Tap Room Dance, Lost Boys, The Ferryman, Streets Of London, Peppers & Tomatoes and he ended with After Rain.
These emotionally charged and thought-provoking songs were punctuated with anecdotes and stories that were both alternately light-hearted and heart-felt, with comments like "only a 19 year old boy would even want to go up in a Spitfire" (Lost Boys); how his Uncle Reg had an allotment and shared his crops with his neighbours, and had a shed, and that to be a 'real' man you had to have a shed! "I've got two!" Ralph boasted!! (Peppers & Tomatoes).
After warm and satisfied applause, Ralph returned to the stage for Lovin' I Crave as his one encore. He said that he would be out afterwards to talk and sign books and CDs. My own post-gig patience was rewarded with meeting both Nick and Ralph as planned, and a special gift from Ralph for my recent work on a project.
Robert Naylor's parents were at the concert and I hope they were proud to be a part of a very special evening. I wonder what Robert himself would have made of it all. I think he would have been very proud too, particularly of his friend Nick, to whom huge thanks for making the whole event happen.
All parts of this review © Marianne James 2003

_______________________________________________________________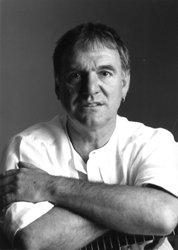 Ralph McTell's appearance as a guest on a BBC4 special gig with Bert Jansch
LSO St. Luke's, Old Street, North London


Friday 24th October, 2003
Susan Essex
Well worth the journey!
Before the concert started they announced that there was a spare 'celeb' table at the front if there was a party of four who would like it. Well I'm not usually so assertive but when there's a close up of Ralph on offer ….so I was up like a shot dragging David (husband, yes that's his real name!) and two young lads that we'd befriended sitting next to us,and ended up with a fantastic view about 2 meters from the artists. The two lads were ecstatic –they'd come to see Bernard Butler (glad I did that research now- I was SO well informed!!) and we sat on the table next to him. Ralph was a couple of tables to our left so I had a good view on and off stage. Couldn't believe our luck – or rather my pushiness!
Anyway the musicians were brilliant. I could see Bert's fingers in close up and believe me they are worth seeing. He is amazing – an inspiration – I have abandoned all plans for the day and am going to play guitar until I can reach the bottom e string with my little finger – it may be some time !!!
Ralph was fantastic – as usual – so humble and GORGEOUS. (There is an agenda here other than the music, but I'd need psychiatrist and some regression to my teenage to explain that!!!) He did a couple of numbers with Bert, didn't know them but they were lovely and Ralph's voice and playing were spot on.
Other artists were great too. Jacqui has a lovely voice –not entirely my cup of tea I have to say – a bit too folky- but I remember Pentangle's Basket of Light from my oldest sisters LP collection….and they sang the title track!
Bernard was wonderful – I am not an expert on electric guitar wizardry but it looked and sounded fantastic to an untrained ear – they did a number called Crimson Moon(?) which was one of the best in the concert. (My humble opinion !)
Johnny Marr was great –they did one of his compositions which I have to say surprised me – it was good but nowhere near as good as some of Ralphs and I was left thinking why didn't they do a 'Ralph' instead of a 'Johnny'!
Anyway ,thoroughly enjoyed it – I'd be interested to hear some official reviews ie people who know a bit more (indeed anything!) about Bert.
Also the setting was fantastic (converted church)– I'd have gone just for that without the artists!
_______________________________________________________________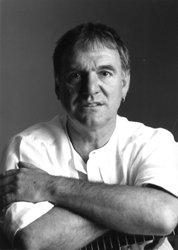 Ralph at Summer Festivals 2003
John Beresford
Manchester
1. Cropredy, Oxfordshire, UK, Thursday 7 to Saturday 9 August
Cropredy was bathed in a most un-English Summer for all three days of this annual Festival that began life 20 or so years ago as a 'Fairport Convention Reunion' gig. Thankfully the band decided to reunite properly and Cropredy is now the highlight of the festival season - 'the friendly festival'. I once heard that the the crime rate went down in Cropredy in festival week, so I asked a Bobby - who was hot and sweaty like the rest of us - if it was true. He laughed and said, 'It's the only time they see a Copper!'

The only shade was right in front of the stage so when The Bucket Boys invited Ralph to join them half way through their set on Friday evening I headed straight for it. Ralph, wielding an electric guitar, led the Boys in his own 'El Progresso' (from 'Streets...'), followed by Woody Guthrie's '(You ain't got no) Do-Re-Mi'. I know I'm hopelessly biased, but it seemed to me that his contribution improved the set considerably - not that the Boys were particularly lacking on their own. Ralph stayed on stage for a couple more numbers (in which he looked less comfortable than when leading) and was joined on backing vocals by Jaqui McShee and Helen Watson for 'See You Later Alligator'.

Ralph reappeared on stage at the end of Fairport's Saturday night set, standing with Martin Carthy for the traditional end-of-gig 'Meet on the Ledge'.

2. Zest of the West, The Eden Project, Cornwall, UK, Monday 25 August.
I also love driving West, but St Austell is a long, long way from Manchester for a day trip! So we left all the camping gear out from Cropredy and made a week of it. Eden was gloriously hot and sunny - a miracle for an English Bank Holiday! - and the music equal to it. Show of Hands started off proceedings with an instrumental set in the Warm Temperature Biome at noon. They played a selection from their new album 'The Path', evoking the sights and sounds of the Cornish Coastal Path. As soon as they finished, Fisherman's Friends were singing sea shanties around the next corner. And so we enjoyed an afternoon of 'world music from the West country' in this most beautiful of settings.

Show of Hands kicked off the evening concert and then Ralph played a 45-minute set. Seated on a low chair and equipped with electro-acoustic guitar and harmonica brace, he was relaxed and confident as he sang 'Nettle Wine', 'Michael in the Garden', 'Run Johnny Run' (with astounding guitar virtuosity), 'Weather the Storm' (with harmonica - for Domenico, who had travelled further than we to record it for his Italian website), 'Now This Has Started', 'Lost Boys', 'The Girl from the Hiring Fair', 'Tequilla Sunset' and 'Peppers and Tomatoes'.

Show of Hands continued their set and Steve invited Ralph back to the stage to sing 'From Clare to Here' and - a cappella with SoH and Fisherman's Friends - 'Streets of London': Ralph sang verses 1 and 4, Steve verse 2 and Phil verse 3. Ralph clicked the rhythm with his fingers but Steve and Phil ignored him! Everyone joined in the choruses. It hasn't lost its magic.

Eden itself is a must-see attraction. The weather stayed mostly fine for the rest of the week and we did all the touristy things - went to the China clay museum (very near to Eden - fascinating), Bodmin steam railway (chuffed!), the Camel Trail (well, had a couple of beers in a pub on the said trail...), Camel Valley vineyard (...and bought a case of Cornish wine), Slaughter Bridge (searching for King Arthur...), the Tristan Stone (...and all things Arthurian), Fowey (splendid unspoilt port), and Mevagissey (which has become too touristy!).
_______________________________________________________________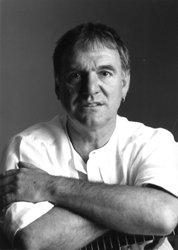 " May the road that leads you on, like the choice to be alone, be direction freely made, and at the right time lead you home."
Michael O' Mahoney Tribute Concert
The Half Moon Putney, May 10th 2003
Mike Cohen
Bristol
12/5/2003
Ralph made an appearance quite literally on home soil last Saturday. The place was the Half Moon in Putney and the occasion was a tribute concert to the late publican of the Half Moon, Michael O' Mahoney. As many of you will know Ralph and his musical associates have been closely associated with this venue for many years. Michael was instrumental in enhancing the profile of this venue in the music scene. Over the years musicians such as Ralph, Fairport, Bert Jansch, Elvis Costello and U2 amongst others have performed there. Sadly Michael died last year and typically Ralph arranged a tribute concert to be performed in his memory. The performers played for free and the proceeds went to cancer research charities. The concert was sold out some months ago and tickets were being offered over eBAY recently for £70-00 each. This was a standing room only venue.
The evening started with John Jones bringing Ralph onstage to say a few introductory words. It was clear that Ralph had been close to Michael and was clearly moved by the occasion. He then invited the Dylan Project on stage. Steve Gibbons, PJ Wright, Dave Pegg, Simon Nicol and Gerry Conway then proceeded to rip through some great Dylan material, some very old and some contemporary. They finished with a storming version of Highway 61 which then brought Ralph back on stage.
By then the room was rocking with a background hum.I wondered how Ralph would react to this as most of his concerts are played in auditoriums to fans sitting and listening earnestly. He started of with a couple of chorus songs- Weather the Storm followed by From Clare to Here, before launching into That'll do Babe. The stature of the man as composer and performer is such that by the time he had finished this piece you could have heard a pin drop. He then went on to play Hands of Joseph and Sweet Dreams of Heaven with those lush descending bass runs. This was followed by Lost Boys and then a rousing Streets of London complete with an angelic "girls only" audience chorus. All too soon Ralph was off and on came Fairport who as always never disappoint and leave you wanting more.
Another sad moment came to light when Simon Nicol told us it was 25 years since Sandy had died and the band then performed "Who Knows Where the Time Goes". Indeed. Alas the decorum afforded to Ralph was sadly missing during this song. Fairport finished with a ripping Matty Groves before all the performers minus SN came back to finish with Ralph leading on Zimmerman Blues..My mind flashed back to 1975 when Ralph and his band were out on that ill fated tour. Ralph certainly is a fine solo performer but some of his music sounds so good with other backing musicians. I think however I am in a minority on this one. Steve then took over on "Like a Rolling Stone" before the evening ended fittingly with Richard Thompson's "Meet on the Ledge".
So that was that. the evening went in a flash. As ever the "season ticket holders" hung around for Ralph to appear-no doubt keeping him from a well earned pint or two.As ever the man kindly obliged.
The memories of a wonderful evening will linger for a long time-if only someone had recorded it!
______________________________________________________________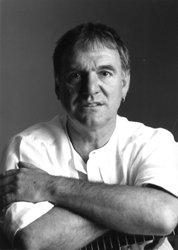 Ralph at The Queen Elizabeth Hall, London
Thursday 12th December 2002
David Cook
Ralph McTell's final show of this year and, for at least another year, took place in the fine surroundings of The Queen Elizabeth Hall on London's South Bank. Christmas trees, lights and decorations decked the surrounds as the maestro signed off for a well-earned sabbatical with a show that left no-one upset but with everyone wanting more.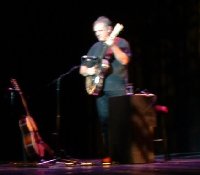 The evening opened with Nick Evans, from Heartland Publishing, thanking Ralph for his 35 years of touring, and announcing that Ralph will be taking a rest during 2003, this then being the last opportunity to see him in a concert setting for a while. The second part of Ralph's Biography, 'Summer Lightning', was plugged, although at this stage, it did not need much plugging.
The set was simple. Grand Piano, two Yamaha L11E guitars on stands, and a table with a glass of water. Ralph then took the stage wearing his customary 'uniform' of black t-shirt and jeans and red suede shoes. He later mentioned the fact that, whilst he felt comfortable wearing the shoes in concert, he still could not pluck up the courage to wear them outside!
The show began with 'I'm Satisfied', a Mississippi John Hurt number from the latest album. Ralph then stated that the first time he played the QEH was 1971, and that he felt at home here. 'Still In Dreams' from the 'Red Sky' album was next, followed by 'England 1914' (Spiral Staircase) and 'The Girl From The Hiring Fair' (Bridge of Sighs). Ralph then sang 'Lost Boys' (Red Sky), the poignant reminder of how young men were expected to fight a war for our nation when they were only mere boys themselves.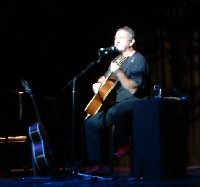 Ralph's 'ecological song' from 1971, 'First & Last Man' (You Well-Meaning) was next, and dedicated to Gus & Sheila Dudgeon, who were both so tragically killed in a car crash a few months ago. Gus produced Ralph's first album and both he and Sheila actually sang backing vocals on this song on the original album. 'Now This Has Started' (Red Sky) and 'Clare To Here' (Right Side Up) led up to Ralph swapping guitars for the open-tuned Yamaha, and 'Bentley & Craig' (Water of Dreams) followed, with Ralph's strong views against Capital Punishment being vehemently aired. 'Sand In Your Shoes' from the album of the same name closed an excellent first set and left the audience aching for more.
We didn't have to wait for long. Ralph began the second set on piano with 'England', made famous in the closing credits of Billy Connolly's television series 'World Tour of England, Ireland and Wales', then it was back to the trusty guitar for 'Michael In The Garden' (My Side Of Your Window) before 'Streets Of London', again with Ralph explaining that the real words of the song are '… and held loosely at his side, yesterday's paper telling yesterday's news', and NOT '...hand held loosely at his side..' He expressed relief that in the new songbook, just released, the words are printed correctly for the first time ever!
Two lovely ballads followed; 'Summer Lightning' (Easy) and 'Easter Lilies' (Red Sky), before Ralph dedicated an instrumental Rag for "My Mum, who likes the 'goey ones"! She would have enjoyed this one, which was greeted with rapturous applause. It was then back to the Grand for two songs that symbolise the dignity of old age. 'Old Brown Dog' (You Well-Meaning) and 'Naomi' (Right Side Up), before the beautiful 'Traces' from 'Slide Away The Screen' ended Ralph's stint on the piano. For a guy who doesn't read music, he doesn't do a bad job!
With 2003 being the 50th Anniversary of the death of Welsh poet Dylan Thomas, and with Ralph hoping to be involved in the activities next year in Swansea, it was fitting that he found time to incorporate a couple of numbers from his 'Boy With A Note' album. His 'Tom Mates' 12-string appeared for 'Irish Girl' and 'Conundrum Of Time', which were dedicated to the legendary Welshman and his wife. Ralph then fixed his harmonica round his neck before dedicating 'Working On The Railroad' and 'Rock Island Line' to Lonnie Donnegan, who also sadly departed us recently.
Back to the Yamaha, and we were treated to a superb rendition of 'Up' (Red Sky) before Ralph reiterated what Nick Evans had previously told us; That he would be taking a year off, that he was not retiring, and that we might even spot him busking somewhere. The main reason given was to see more of the grandchildren and, basically, just 'chill out'. You certainly deserve that Ralph. 'Irish Blessing' (Sand in Your Shoes) ended the set, and we had indeed been treated to two hours of wonderfully poignant music and song from a true folk legend.
Ralph appeared for an encore equipped with his infamous 'mock' National Guitar', and the evening was brought to a close with 'He's In The Jailhouse Now' and a blues instrumental which sent us all off totally satisfied, bouncing along the South Bank, and looking forward to what Ralph's year off will bring.
back to top

_______________________________________________________________




" So may the road rise with you and the wind be at your back….."


Ralph McTell at The Exeter Phoenix Arts Centre


Saturday 9th November 2002.


Michael Cohen


Bristol, UK
Ralph was back in Exeter as he reaches the final stages of his Autumn Tour. I am sure many of you have been reading his entertaining tour diary and, despite lousy weather, gridlock on our roads, and possible malnutrition, Ralph and Donard looked fit and healthy. The gig was sold out and started a few minutes late as row K seemed to have gone missing! Ralph played beautifully for an hour and a half and produced a wonderfully balanced set. There really is not much to be said that hasn't been said already about this man and his music. Like many of you I shall be at the QEH on the South Bank to celebrate the end of another great year for Ralph and Leola Music and send him on his way for a richly deserved sabbatical. Keep on truckin' our blues away Ralph!

Songs played: -
One Too Many Mornings. I'm Satisfied. In Dreams. Lost Boys. Easter Lillies. Working on the Railroad ( Rock Island Line) Conundrum of Time. That'll do Babe. Streets of London. After Rain. Peppers & Tomatoes. Glory of Love ( please put this out on Songs for Six Strings!). Irish Blessing. Up.

_______________________________________________________________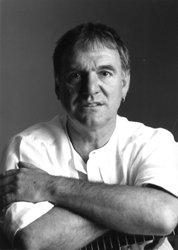 "… stop this special night from running into morning light too soon."


Ralph at The Neptune Theatre, Liverpool
Friday 1st November 2002


John Beresford
Manchester, UK




The gruelling eight-hour drive from Swansea to Liverpool must have stretched Ralph's "arrive alive" maxim to breaking point. At eight o'clock the only occupants of this Edwardian gem's large stage were a bar stool and a small occasional table with a glass of water at the ready. Then, having had no time to set up and sound check, Donard walked on, placed the Yamaha L11E acoustic guitar on its stand centre-stage, and exited right.

It was a prophetic act. Five minutes later, Ralph made his entrance in black shirt and jeans and the now-familiar red shoes, perched himself on the stool and strapped on the guitar. He stayed in that position for an hour and a half and played a sublimely beautiful set of songs and tunes that placed the Yamaha as the star of the show. Whether claw-hammered, flat-picked or in rag time, 'she' was clearly in full control of Ralph's fingers, responding effortlessly to every new riff and change of pace.

Ralph provided accompaniment with vocals and anecdotes, positioning the songs in their true-life settings. There was the customary smattering of songs from Ralph's unwitting mentors, and self-penned material from the whole span of Ralph's thirty-seven years as a concert and recording artiste.

The word is out that Ralph will be taking a well-earned rest from touring next year, so if you were waiting for him to come nearer to you in the Spring, think again - there are still ten dates left on this tour, which culminates with Ralph's seasonal South Bank concert on December 12. I'll be there.

The set list, in chronological order: 'Glory of love' (from the singing of Big Bill Broonzey, 1956); 'One too many mornings' (from Bob Dylan's "The Times They Are A-Changin' " 1964); 'Nanna's song' (1968); 'Streets of London' (1969); 'Nettle wine' (1972); 'Heron song' (1975); 'One heart' (1979); 'That'll do Babe' (1990); 'Conundrum of time' and 'Slip-shod tap-room dance' (1992); 'Still in dreams' and 'Peppers and tomatoes' (1995); 'Easter lillies', 'Lost boys' and 'Up' (2000); 'I'm satisfied' (2002, from the singing of Mississippi John Hurt, 1966).

back to top

_______________________________________________________________




Ralph at Theatre Gwynedd, Bangor


Saturday 26th October 2002


John Taylor


North Wales, UK


What can I say that's not already been said about our national treasure? What a wonderful evening we had at Bangor last Saturday. I went along with wife Anne, daughter and grandson Joe. Joe was delighted to hear Ralph sing his favourite song, 'Barges'. It really was a memorable night. Ralph appeared completely relaxed, enjoying the gift which he has and wanting so much to share it with his audience. The joy his music has given to so many over the last 30 years or so is immeasurable. I understand he is having a well-earned break next year. Maybe it's a good time to enjoy the best occupation - watching love grow is the best occupation with the family, especially the newcomers.

Thanks, Ralph, for the songs and for the warmth of your friendship.

PS. Please don't say 'No' to Cropredy.

back to top

_______________________________________________________________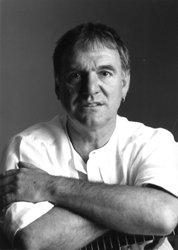 'By Cropredy in Oxfordshire the Cherwell takes its course...'
Ralph at Cropredy Festival, 10 Aug 2002.
John Beresford
Manchester, UK.
Ralph was invited onto the Cropredy stage half-way through Fairport Convention's three-and-a-half-hour 35th Anniversary set. As the festival programme says, "If anyone deserves the title 'Honorary Fairport member', it's Ralph... his songwriting has underpinned Fairport's later career... Fairport members past and present - on some occasions virtually the entire band - have provided backing on several of his albums". Simon Nicol (present), Jerry Donahue and Maart Allcock (past) supported Ralph as he sang a song penned by Trevor Lucas (past) to a traditional air - a poignant tribute to Trevor and his wife, Sandy Denny, who are much-missed and remembered at Cropredy every year. Then Maart's keyboard was joined by Chris Parkinson's piano accordion to accompany Ralph's "very special Cropredy anthem". Ralph wrote 'Red and Gold' for Fairport to commemorate the Civil War battle fought in 1644 in the fields adjoining the festival site. It was good of the boys to allow Ralph to sing 'his' song at 'their' party. If you missed the only other recording of Ralph singing this classic (on 'Songs for Six Strings'), look out for the Cropredy 2002 CD. Ralph completed a brief but memorable set with his own British Isles anthem, 'England' - aka 'Ireland'/'Scotland'/'Wales' - and then disappeared into the night to warm applause from the Cropredy faithful.
And so the festival season is over and Ralph is off on long and winding Irish roads before returning to Great Britain for another autumn/winter tour. Check out the tour dates and buy your tickets early to ensure the best seats in the house - and please write a few words to Andy to let us all know what you think of the man and his music.
See you in Liverpool or London...

back to top

_______________________________________________________________




Priddy Folk Fayre

, Somerset


Fri 5th July, 2002
Mike Cohen
Bristol, UK
Ralph drove from Cornwall and Donard from London to meet at the annual Priddy Folk Fayre last Friday. Priddy is a small village in the Mendips just the other side of Cheddar in Somerset. This was the 12th annual Fayre and it is a lovely intimate affair. Ralph played in the main marquee and topped the bill which comprised amongst others the wonderful singer songwriter Alan Burke from Dublin, and a South London folk fusion Suntrap. Ralph was in phenomenal form and seemed at home.
I have only seen Ralph play at Festivals a couple of times before- once when he topped the bill at Cambridge- and once at Cropredy. Tonight I and the sell out audience were not disappointed. He ripped through a long set comprising old and more contemporary songs plus the usual rags and blues. Despite being on stage for almost two hours the audience were asking for more well past midnight.
Highlights for me were the marvellous National Songs especially the humorous Arthur Blake's" In the Jailhouse Now", and a powerful and dramatic rendition of "Peppers and Tomatoes".You could shut your eyes and imagine the story unfolding just outside the marquee as he sang "Hiring Fair" Ralph has probably been best known for his gentler side but tonight his harder writing and performing edge was right out there for all to see and this was encapsulated by cracking renditions of "Michael in the Garden" and the more recent "Lost Boys". It was wonderful to see the audience singing choruses of not only "Streets" but also favourites such as "First Song".
Thanks Ralph for another great evening. See you in the Autumn if not before!
Songs played although not in this order were Up, Girl from the North Country, That'll do Babe, Hiring Fair, Michael in the Garden, Dry Bone Shuffle, After Rain, Irish Blessing, Now this has Started, Lost Boys, In the Jailhouse, Weeping Willow, Peppers and Tomatoes, First Song, Terminus, Hands of Joseph, Streets of London.
back to top

____________________________________________________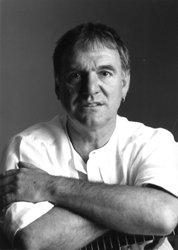 11th Leigh Folk Festival

28th - 30th June 2002
Pauline Carlisle
Ralph McTell


Strolling along Leigh on Sea High Street on Saturday I saw a man sporting a pair of red shoes."Ive seen those shoes live in concert "I thought to myself.On approaching the man he said that they were not the red shoes but just look alikes.The real red shoes he told me were doing a gig that very night at the Leigh community centre.

On attending the gig later in the evening there they were.They shuffled and tapped away all night ably supported by the songs and music of Ralph Mctell.The evening was the highlight of the Leigh Folk Festival. Ralph sang songs going back through the decades to the early 70s.Songs included Lost Boys,Peppers and tomatoes, Streets of London,to name but a few plus my own personal favourite Barges.
For those of you who are getting withdrawal symptoms waiting for the Autumn tour to be announced Ralph is at a few festivals in the Summer and I've noticed details are now on his main website.

back to top

____________________________________________________




" It's a stillness in the evening, it's the heartbeat that I'm feeling, from Cornwall to Northumberland,from the Pennines to the sea..."
Ralph in Bristol, May 4th, 2002
Mike Cohen


Bristol, UK


Ralph was in Bristol last Saturday night. The music scene here is pretty vibrant and there are a lot of competing gigs.Nonetheless Ralph sold out the QEH Theatre well in advance.As ever he gave it his all and played a lovely relaxed set and told some good stories. It is over thirty five years since Ralph hit the road and though it does not quite compete with one of his hero's "never ending tour", I cannot recall, apart from his annus horribalis of 1976, him having a significant break from the road. The reason why is clear-his old fans still want more and he is still attracting new ones as well. Not only is Ralph a wonderful singer, guitarist and writer, but he is a lovely man. Despite several nights out on the road and hoping to get home for a night before setting out again for Sussex the next night,Ralph was generous in giving his fans and friends plenty of time at the end. We were treated to some playing tips and a great story of how Ralph and Nanna happened to be at the Eurovision song contest in Dublin a few years ago supporting the now infamous "nil point" Norwegian entry.

And so to the gig. No Stagolee tonight ( a shame especially as his Bobness is currently performing in the UK wearing "a brand new Stetson hat") However this was more than made up for by another chance to hear his new arrangement of Lost Boys. He has put a top line into the introduction and bridge which drives the song along superbly. He finished with his new Yamaha in open D playing the "Setting" and "Sand in Your Shoes".( Earlier this week in Nailsea Steve Knightley cited Ralph as one of his earliest musical influences- Zimmo was the other. )

The sound was great- top marks to Donnard who never forgets a thing and remembered a spare battery for the gaffer's ear piece!

So off he sets for another town and another show. At a time when most of us might fancy a couple of pints in our local and a quiet night, Ralph McTell is hitting some hard travelling and giving it his all. Keep going Ralph-your fans around the country are enjoying your music more than ever.

Songs played were:-

Up, Hiring Fair, That'll do Babe, Let me Fly or Let me Fall, England, Finger Buster, In the Jaihouse Now, Weeping Willow, Candyman, Streets of London, Now this has Started, Easter Lillies, Lost Boys, The Setting, Sand in Your Shoes.

back to top

____________________________________________________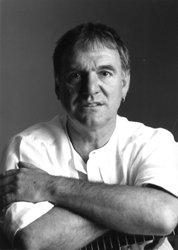 Ralph in Bristol, May 4th, 2002
Carol Gullick


Bristol, UK
Just a very quick review from last Saturday in Bristol


Ralph seemed very relaxed when he played in Bristol last weekend and this time he played a total of 4 different guitars! So thoughtful of him to change the set as he knew some of the audience had seen him previously on this tour. I have so many favourites now that I have no favourites - how do you pick one from so many great songs!!! Up, Hiring fair, Hard Times, Let me fly, Lost Boys to name a few - it was a great set. Good to hear Candyman and Fingerbuster. Ralph finished off with the Setting - roll on the Autumn tour!

back to top

____________________________________________________




"There's a song that will linger forever in our ears."
Ralph at The Met, Bury, 18 April 2002.
John Beresford
Manchester, UK
Ralph's very own World Tour of South East Lancashire finally arrived in Bury on Thursday. It's been a long road from the Accrington Stanley social club in the mid '60s, via a marquee in Manchester's Platt Fields, the Mechanics' Institute in Burnley, magnificent Victorian Town Halls in Bolton, Blackburn and Colne, and more recently the splendid Sema Hall at the Royal Northern College of Music.
It was worth the wait, and the main hall at The Met was sold out in advance. Ralph opened the set standing with the Yamaha 6-string. Relaxed and confident, he played 'Stagolee', a traditional ballad from Woody Guthrie's repertoire. Then his own country-styled 'I don't think about you', followed by 'The girl from the hiring fair' that he wrote for Fairport Convention.
Returning to America, Ralph sang the 19-th century 'Hard times' by Stephen Foster, who died in the last phase of the war that freed the slaves who had taught him so much by their singing.
Swapping the wooden Yamaha for the steel resophonic 'Barnsley fighting guitar' (in case you weren't sure, Barnsley is over the border, in Yorkshire), Ralph produced a stool from behind his magician's table and treated us to Blind Boy Fuller's 'Truckin' little baby' and 'Weeping willow', split by his own 'That'll do Babe' - starting deceptively easily but leaving the audience breathless and amazed at the end.
Next came the highlight of the evening, and I guess of this half of the National Treasure tour - the new 12-string guitar. 'England', retrieved from obscurity by the current Billy Connolly TV series, 'Fingerbuster' and the hauntingly beautiful 'Let me fly or let me fall' go straight onto my wish-list for a 'Songs for 12 Strings' CD.
Back to 6 strings for 'Streets', the 'blip on an otherwise spotless career'. Then, tuning the bottom string down to D, Ralph honoured an impromptu audience request for 'Nettle wine', and seamlessly retuned for 'Now this has started'. No McTell concert would be complete without a reference to Blind Arthur Blake, and Ralph's interpretation of Blake's 'Dry bone shuffle' has become increasingly complex over the years - the refrain to 'Truckin' little baby' was in there, and did I hear the faint whistle of 'Freight train'.?!
The finale comprised three songs from the Red Sky' CD - 'Easter lilies', 'Lost boys' (whose impact grows with each hearing) and 'Up'. Another wonderful set by a wonderful performer in full yet humble command of his gifts. If you wait after the concert for Ralph to sign your new CD – or even the old LP sleeve you brought for this purpose - he will talk to you for two minutes as though you were an old friend. But first, the encore, and the red shoes solution to the 'Zimmerman blues', played on the 12-string. Thank you once again, my friend, for truckin' my blues away. Your road may take you away for a couple of weeks, but you'll be back in Lanky in May for your first visit to Salford's Lowry theatre.
____________________________________________________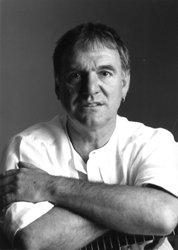 "The angels want to wear my red shoes ..."

Ralph in Taunton, April 16th, 2002
Mike Cohen


Bristol, UK


Ralph was in concert at Taunton last night looking very colour coordinated with matching red shoes and guitar strap!Despite being under the weather with a recent viral illness, Ralph as ever, produced a wonderful set.

Songs played were - Stagolee, Nettle Wine, Hiring Fair, He's in the Jailhouse Now, Hard Times, National 7, Let me Fly or let me Fall, Finger Buster, Heron Song, That'll do Babe, Streets of London, Now this has Started, Easter Lillies, Lost Boys. He encored with Up and Zimmerman Blues.

Highlights for me were a fabulous arrangement of Let me fly on his beautiful Tom Mates 12 String accompanied with harmonica. Also a new arrangement of Lost Boys which undoubtedly is one of his strongest current compositions.

We left the auditorium to the sounds of Cara Dillon singing Ireland his current finale to Billy Connolly's TV programme.


It was lovely to meet Carol and Stuart- see you again at QEH Bristol. The tour moves up north to Bury where I imagine John B will provide a more eloquent review than mine! So Donnard make sure Ralph gets some early nights and let's hope he soon gets over this bug. Go out and see him if you can-you will not be disappointed.

____________________________________________________




Ralph at the Purcell Room, Royal Festival Hall,
London 7th December 2001
John Beresford
Manchester, UK.
It is quite appropriate that Ralph McTell should have choosen the Purcell Room as the venue for the coda to his Autumn 2001 National Tour. For when Henry Purcell died in 1695 he was the most celebrated composer of odes and solo songs in the land, and McTell is in his own lifetime regarded by many as THE English singer-songwriter.
And, like Purcell before him, McTell readily acknowledges the influence of musicians from foreign shores. In Ralph's case, this is essentially trans-Atlantic, and much of his music nods in the direction of black (and often blind) ragtime guitarists, the social commentaries of Woody Guthrie and the changin' times of Bob Dylan.
So it was that Ralph's opening numbers included Woody's 'Hard Travellin' ' and His Bobness' 'One Too Many Mornings', lovingly picked on acoustic guitar, a gift from Mr & Mrs Yamaha. Looking relaxed on his trademark bar-stool, harmonica brace around his neck, the trans-Atlantic tribute continued with a virtuoso medly of his own 'Leah's Favourite' and 'That'll do Babe' - one inspired by Scott Joplin, the other dedicated to Ollie Hardy. Then the funtime 'In The Jailhouse Now', played on the proudly-owned steel guitar (that turns out NOT to be a 1937 National after all! Oh well, a guitar by any other name...)
Ralph's own travellin' days were represented by his odes to Australia ('In the Dreamtime'), French art cinema ('FIN', sensitively accompanied by Chris Parkinson on accordian), Ireland ('The Setting'), and finally his beloved Cornwall ('I Love Driving West').
The Hit, sung with audience obligato, was preceded by a monologue that needs to be seen on video, as Ralph graphically explained that the published score has a spurious 'h' in the first verse suggesting the Old Man has a loose hand. Many of his songs strike a chord in his fans' own experiences, witnessed by the number of requests and dedications that Ralph read out. He finished the set in seasonal vein with 'In the Bleak Midwinter', a childhood favourite and a constant request from fans who if they knew no better would swear he must have written it.
This was a superbly balanced set, drawn from a repertoire of nearly 400 songs and tunes written or sung during the last thirty-five years or so. Ralph is singing and playing - and writing - better than ever. Volume two of his autobiography is due out in the new year. He has just reissued - by popular request - an album of songs from the 1980's children's TV show 'Alphabet Zoo', and a similar CD of 'Tickle on the Tum' songs is promised.
The 'National Treasure' release has been delayed by the shocking revelation that the eponymous guitar isn't what it seemed (!)... oh dear, I'll have to think of another Christmas present.
Ralph's previous visit to the Purcell Room in 1998 resulted in the 'Travelling Man' double CD, praised by George Harrison for its 'superbly uncluttered recordings'. If purchance the sound desk captured the warm humanity of this performance, the CD of this concert will be a treasure beyond words.
God bless you and yours, Ralph. Thank you for blessing us.
back to top

____________________________________________________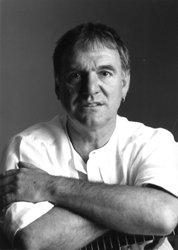 Ralph at the Purcell Room, Royal Festival Hall, London 7th December 2001
Carol Gullick
Bristol, UK
Ralph was in fine form this evening for the last date of his current tour. There were many familiar faces around in the audience including some of Ralphs family and friends and several of us who had travelled a fair way to see him.
He played a real mix of old and new and threw in some Woodie Guthrie and Bob Dylan for good measure. For me, several songs stood out - most of all Fin and he was joined on stage for this number and the rest of the show by Chris Parkinson playing accordion and harmonica (he played on the Red Sky CD). This song was the highlight of the tour for me with its beautiful haunting melody. Others that I really enjoyed were Lost Boys, Sand in your shoes, He's in the jailhouse now and England 1914, which he sang for me! After rain was dedicated to Stuart Gentry who several of you would have heard of on this website.
Ralph left the stage after the Setting to re-tune his guitar and Chris did an unexpected solo spot which went down very well. Ralph did one encore - his favourite at this time of year - In the bleak midwinter. Unfortunately the staff seemed rather too keen to put up the house lights and Ralph didn't come out again - a shame for us 'cos we could have listened all night - the man was brilliant!!
back to top

____________________________________________________
Mike Cohen
Bristol UK
" We love driving west......."
Taking the above advice this time I took my long suffering family to see Ralph in Exeter.Ralph's music has been around us forever. The first thing I bought my,then girlfriend, now wife, Michaela was a tape of Streets. The two lads Mark and Matthew, seem to enjoy Ralph's children's and grown up songs so we hit the M5 in fine spirits.
The Exeter Phoenix is a great venue- lovely bar and restaurant and good sized auditorium right in the middle of Exeter. The concert kicked off at 8.30 a bit too late for our youngest! He strained forward to catch a good view of Ralph and then promptly fell asleep. Who needs "Keeping the Night at Bay" when we have our very own Rip Van Winkle?
Ralph was in fine form and played a great set. As always on this tour he was well received. He finished the performance with "Clown" which goes back to about 1966. Ralph pointed out that the song was older than his touring manager/ sound man Donard!
The two of them headed off to Dartford for the last gig of the tour at the Mick Jagger Theatre on Saturday evening. Hopefully Ralph was in good spirits because Fulham did win on Saturday! So thanks Ralph and Donard for another great tour. We look forward to hearing National Treasure soon and seeing you again in 2002.
back to top

____________________________________________________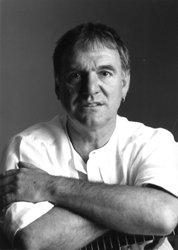 Ralph at Accrington Town Hall, Friday 19 October 2001.
John Beresford
Manchester, UK
Another full house for Ralph's National Tour. Ralph sat in his favouite position - on a barstool with plenty of foot-tapping room. He opened the set on the Yamaha acoustic guitar picked up on a mic, giving a purity of sound to show off his incredible finger-picking technique. Each song was accompanied by a story of the people or events that shaped Ralph and his songs, each delivered with confidence, grace and humour. Then the National steel guitar made its Accrington debut, followed by a reading from 'Angel Laughter'. Back to the Yamaha for the finale... everyone joined in on 'Streets', then listened in awe to a powerful rendition of 'Michael' before Ralph closed with 'Gypsy', which has become a new anthem for Freedom. To my amazement Ralph had performed for nearly two hours - the most enjoyable set I can recall in over thirty years of attending McTell concerts!
There's still time to catch Ralph on this tour. It's a show for all the family... take you Gran, take the kids, they'll all love this master at the peak of his craft.
The news on the National Treasure CD is that Ralph has one more track to lay down, and it should be out by Christmas. It's top of my pressie list already.
back to top

____________________________________________________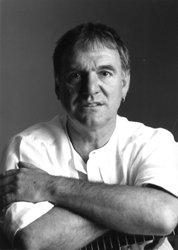 Ralph in Cirencester, Sunday October 7th 2001.
Carol Gullick
Bristol
I also saw Ralph in Cirencester and thought it was great - he was so relaxed and you could see just how much he loved playing his new National Guitar. I just hope I can get to see him again on this tour. It's a shame the new CD wasn't ready but I can't wait to hear it! Also loved Grand Affair, his finale and he made an excellent choice of songs for his set - a real mix of old and new. He seems to get better and better - and I've been following his music since 1971!!
_______________________________________________________________




Ralph in Cirencester, Sunday October 7th 2001.
Mike Cohen
Bristol UK
Ralph was in Cirencester last night. He played to a full house at the Sundial Theatre. As ever he performed a wonderfully relaxed set, the highlight of which, were the songs he played on his National Steel guitar. These included "Trucking Little Babe" "That'll never happen no more" "Weeping Willow" "National Seven" and "He's is in the jailhouse now". We were brought back to earth with a reminder of recent current events as Ralph finished the set with "Gypsy" and the evening finally ended with a beautiful rendition of the "Grande Affaire".
If you can, catch him on his Autumn Tour- he is in fine voice and his guitar playing has to be seen to be believed. A true genius!

back to top

_______________________________________________________________