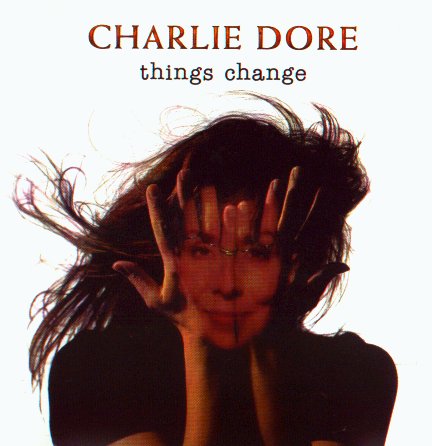 Sleep All Day
from her new album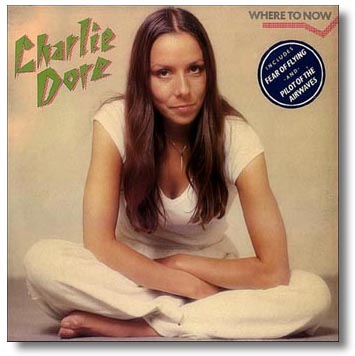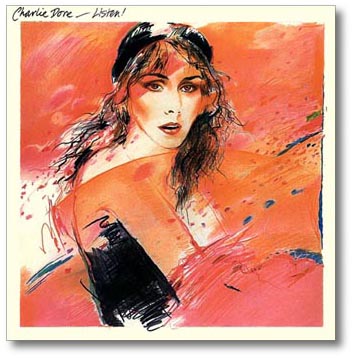 RALPH, ALBERT & SYDNEY
Charlie Dore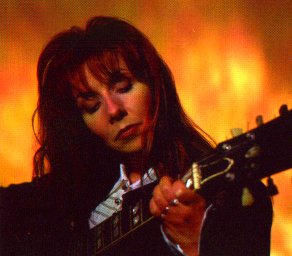 Click Here or on image for Charlie Dore's Web Site
Listen to Charlie's Interview on BBC Radio Kent
CHARLIE DORE - INFO
from BBC Radio Kent Web Site
Charlie Dore has been involved with songwriting from both sides.

She started as a highly original solo artist with the self-written single 'Pilot Of The Airwaves', which reached Number 13 on the American Hot 100 back in 1980. Charlie released her debut album in 1979 called 'Where To Now?' and a second album two years later entitled 'Listen?'

She has gone on to create further inspired melodies, big harmonies, memorable choruses and clever, quietly subversive lyrics for the wider commercial marketplace, and with great success. Tina Turner, Celine Dion, Lisa Stansfield, Jimmy Nail, Sheena Easton and Hayley Westenra are just a handful of the diverse artists to have had major hits with her compositions, or to have included them on platinum or multi-platinum-selling albums.

In 1995 Charlie released her third solo album, 'Things Change' and this year she released 'Sleep All Day and Other Stories'.

"If I had to place it within a genre, I suppose I'd have to say it's alternative country-folk, but with Americana as a cousin." she says. "I really like the simple, straightforward country thing, but I can't deny that I'm a total Beatles child too, having grown up with them and loving them still today."

If you want to know what the album sounds like it has been suggested that you try to imagine what might happen if you shut the McGarrigle Sisters in a room with Gillian Welch and made them listen to Lennon and McCartney all day.

Why after so many years has she decided to start making music for herself again, instead of putting words in other artists mouths?

"For the first time in a long while, I was writing with no-one but myself in mind. I felt freed up to be as dark as ever I wanted - something that's not really appropriate when you're working as a pen for hire," she judges. "I think that even in extremely good, technically faultless pop songs, you can still trace the footsteps of the professional songwriter, identifying those little tricks and slick moves that all of us rely on.

"But that just wasn't appropriate here. What I wanted to create instead was an album that was truly personal, and which spoke honestly and from the heart - my heart. I'm not saying every single lyric reflects a real event in my life but certainly each song is definitely coloured by my own experiences. You can't achieve that with a rhyming dictionary and a bunch of pretty phrases."

What about the business of commercial songwriting?

"I still enjoy the process massively," she says, "although I'll admit the fact that the star-maker aspect at the other end of it has become so formulaic is just a little depressing these days."

But being so successful at her 'day job'' meant that it was hard to put aside the time even to think about putting together this, her first collection of original, self-performed material in eight years.

"To take myself seriously and not keep shunting this back in favour of other deadlines, I ended up setting aside two days a week just for me. By treating this as if it were one more among the various projects that I was working on, it finally started to come together."
Listen to Charlie's Interview on BBC Radio Kent
THINGS YOU MAY NOT KNOW ABOUT CHARLIE
from BBC Radio Kent Web Site
'Fear of Flying' is not just a song title - it's genuine. Charlie has seen 4 hypnotherapists so far, and still counting.

Charlie worked as a waitress in a London casino and was sacked for spilling tea over a customer.

Charlie sung a duet with Eric Idle as a birthday present for Harry Nilsson and he liked it so much he put it on his "Flash Harry" album.

Charlie's first job was in the theatre - touring around Newcastle in a transit van playing venues ranging from the Swan Hunter Shipyard Canteen to a classroom of 3 year-olds (the latter dressed as a mouse in blue velvet shorts with an 8 foot striped tail).

Charlie's first gig was at the Load of Hay, Uxbridge, aged 16, alongside Julian Littman. They had only rehearsed two songs - Paul Simon's "America" and "Summertime" from "Porgy and Bess.

Charlie's first job on TV was singing on "Rainbow" for 18 months, alongside Julian Littman & Karl Johnson, Bungle, George and Zippy.

Charlie co-wrote (with Julian and Karl) the theme song to the long-running children's BBC TV series "You and Me". Noel Gallagher admits to having based the middle 8 of "She's Electric" on the tune.

Charlie has improvised on stage alongside Robin Williams.

Elvis Costello supported Charlie's first band, Hula Valley, when they played at Obelisk, a pancake restaurant in Westbourne Grove.

Whilst playing Juliet at drama school, aged 16, Charlie's Romeo accidentally tore a hole in the cardboard balcony with his foot and she laughed all the way through her main speech. Charlie's co-writer, Julian Littman, played Mercutio in the same production.

George Harrison had "Fear of Flying" on his home jukebox.

Whilst still at school Charlie played in two early Stephen Poliakoff plays - which he used to put on in his parents' sitting room to an invited audience.

The bass part on the original Nashville version of "Pilot of the Airwaves" was sung by JD Sumner, founder member of The Stamps Quartet , who backed Elvis Presley throughout the 70's. Sumner held the Guinness world record for the lowest bass note ever reached.

Charlie has a side project - Space County - with former underground dance don, Simon Rogers of Slacker. The pair have produced several tracks of what they describe as Ambient Country.

Charlie's mother played piano in a Muswell Hill danceband, The Tetherdown Night Owls.

Pick Withers, the original drummer in Charlie's band Back Pocket, left the band to work with the Knopfler brothers in their new band, Dire Straits. Charlie told him they'd never make it with a name like that.

Charlie has performed in two productions with Britain's longest running fringe theatre company The People Show: - Number 98, cast opposite the late Jeff Nuttall as a murderous ukelele-playing theatrical agent, and Number 92, a sell-out at the Bush Theatre, during which the theatre actually burned down.

back to the top